Former New England Patriots wide receiver, Randy Moss, has had enough when it comes to Libby Offutt, the mother of his children, drug abuse. Moss out her on BLAST for being a bad mother!!!
Flip and read what Randy Moss had to say about Libby Offutt…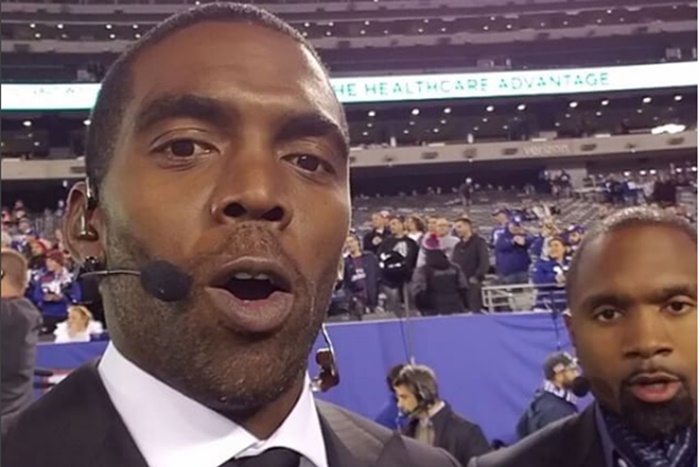 CelebNSports247.com has this report on Randy Moss, who put the mother of his children on BLAST in a Twitter rant early Tuesday.
Randy, who retired for his children, is TIRED of Libby Offutt and her drug use and lack of presence in the lives of their children.
The 39-year-old former Patriots WR went off on Offutt, like he should have. Sometime the truth hurts but it appears Libby needs to hear it. We all need to be checked.
Randy Moss points out that it's been nearly three years since Offutt saw their kids. He accuses Offutt of spending nearly $4 million on drugs and going to rehab three times. And where has it gotten her?
Apparently, nowhere since he is still complaining about her drug addiction. Randy Moss seems to want FULL and SOLE custody of his children since she is an unfit mother. Randy retired from the NFL in 2012, stepping away from the game to take care of his kids.
He loves the NFL, but he loves his children more. They need a parent and father figure since they don't have a sober mother.
See what he said about her on Twitter: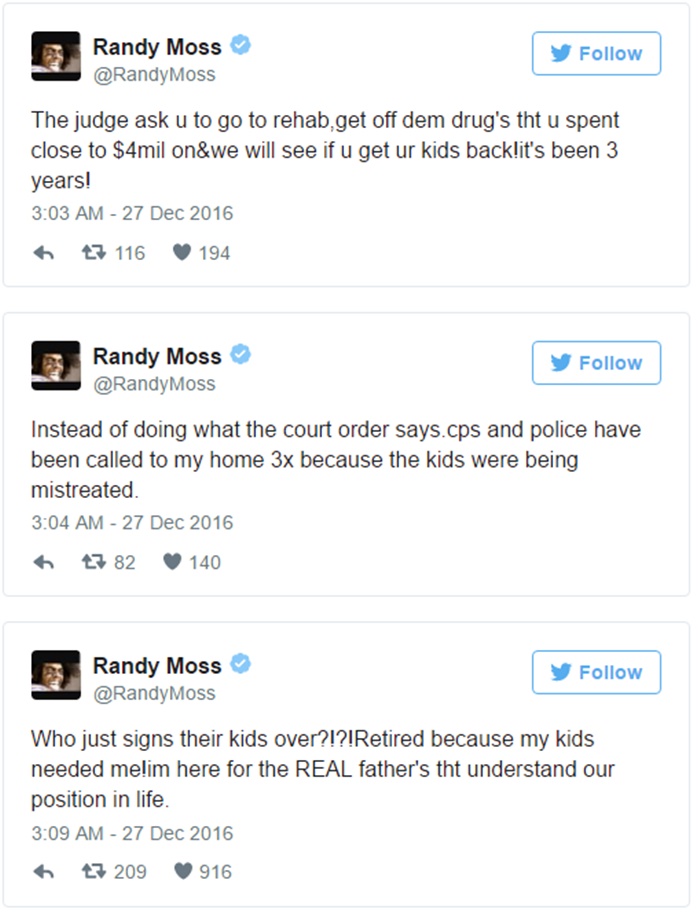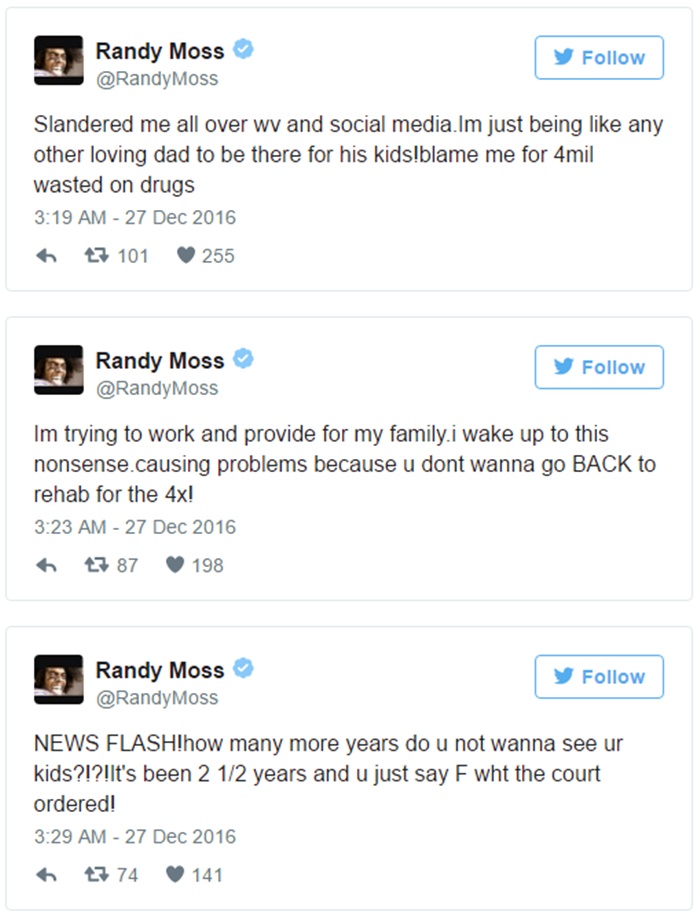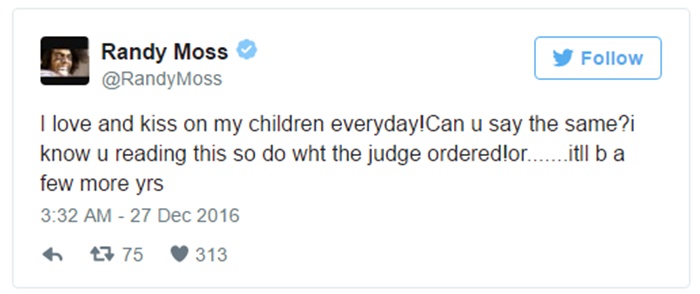 Thoughts?
Photo: Kirby Lee-USA TODAY Sports