Tua Tagovailoa Reportedly SNUBBED By Miami Dolphins???
The NFL Combine is in full swing as players are trying to show off their skills in front of scouts and have excellent interviews to persuade a team to take a chance on selecting them in the 2020 NFL Draft. When it comes to former Alabama star quarterback Tua, it's being said that things have turned left. Read on since Tua Tagovailoa felt SNUBBED Miami Dolphins…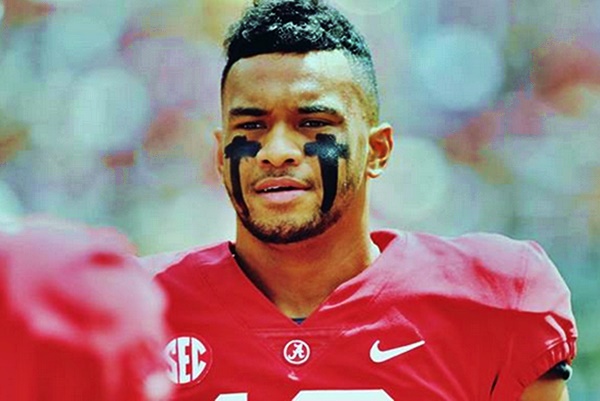 CelebNSports247.com reports that former Alabama star quarterback Tua Tagovailoa was a top name to be taken early in the draft, but things have changed.
We previously reported that Tua Tagovailo suffered a season-ending hip injury in the 2019 college season, but it has reportedly healed about as well as could be expected.
Before the injury Tua was set to start of the 2019 season was the Miami Dolphins, but things got off to a weird start when the Sun Sentinel reported Tagovailoa left his meeting with the Dolphins feeling "uncertain." We also reported that Tua admitted that he felt he would never be the same again.
After all the Tank for Tua talk surrounding him and the Dolphins the past 13 months, Tagovailoa believed the Dolphins would have the same amount of excitement as him for their first official meeting together Wednesday.

Instead, Tagovailoa was surprised he received a bit of a cold shoulder. He left feeling uncertain about the Dolphins and their desire for him to be their next franchise quarterback, a source told the South Florida Sun Sentinel on Friday.
The Dolphins are still a bit leery of Tua's hip going forward. It's also been reported that Miami seems to be more interested in Justin Herbert these days.
Yet, you have to take these teams being interested in certain players with a grain of salt as franchises try to trick other teams into thinking they want one thing, but are looking somewhere completely different.
We will see how this plays out during the draft. And remember, everything happens for a reason.
Good luck Tua.