The Colin Kaepernick-49ers saga is nearing a resolution, word is The 49ers Won't Cut Colin Kaepernick, they're hoping to reconcile!!!
Fidn out what we talking on the flip…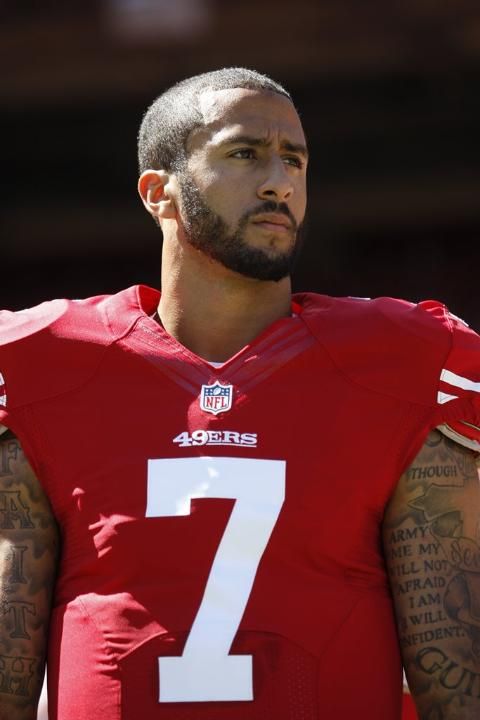 CelebNSports247.com has just gotten word that the Niners are hoping to salvage their relationship with their quarterback Colin Kaepernick!
We have also learned that Colin Kaepernick will not be released before April 1 to avoid guaranteeing his contract, according to NFL Media.
SportingNews reports:
The Niners are hoping to salvage their relationship with their quarterback and have decided  Kaepernick is due $11.9 million in base salary by the team if he's still on the roster at 4:01 p.m. ET Thursday.
[rpi]
Moreover, the team has said it would guarantee his salary immediately if he has a change of heart about his request for a trade.

The 49ers have been listening to trade offers but would prefer to keep Kaepernick, according to the report.
Meanwhile The Denver Post reports:
Denver continues to cast a wide net in its search but there could be a catch in any trade pursuit of San Francisco's Colin Kaepernick.

His $11.9 million salary guarantees Friday, creating a potential deadline to trade or release him. But surgeries over the past five months on his left shoulder, left knee and right thumb make it possible Kaepernick's salary would already be guaranteed because he would be unable to pass a physical by Friday, according to Pro Football Talk.

CBS Sports' Joel Corry, a former agent, agreed Monday that releasing Kaepernick might be complicated due to his injury history. The 49ers could argue Kaepernick's injury only applies if he's unable to play when the regular season begins in September. The players union could counter that it applies whenever he's released.

Even if the 49ers exercise Kaepernick's contract, it wouldn't preclude trading him at a later date.
What are your thoughts about The Niners keeping Kaepernick?