We know college can be tough, but not so bad you have to be involved in a credit card fraud scam. We've just received word that 7 Florida Gators football players are suspected of credit card fraud.
Read on to get the full details on which 7 Florida Gators players were involved…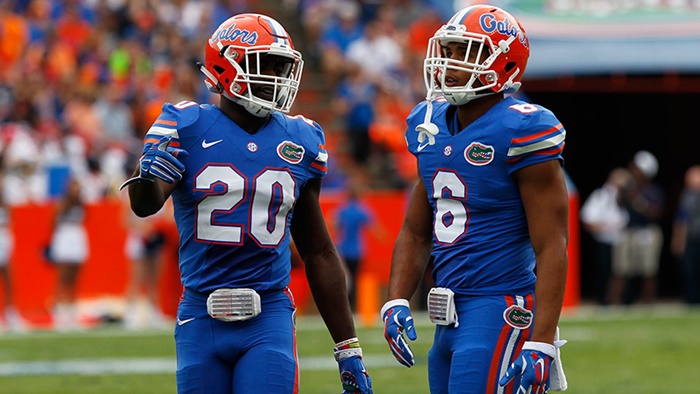 CelebNSports247.com has learned that the University of Florida Gators players allegedly misused student debit cards with scholarship funds provided to them by the school.
Wait until you hear this. The 7 Florida Gators players then purchased electronics, then resold them, and attempted to claim the cards had been lost or stolen.
Whose dumb idea was that?
That was the quickest way to dead a possible NFL career.
On Sunday, the team decided to suspend all seven players involved. The seven Gators involved have been named, which is so embarrassing to their families.
[rpi]
Here is the list of Gators who were involved in the credit card scam:
Junior star wide receiver Antonio Callaway.
Junior defensive lineman Keivonnis Davis.
Redshirt sophomore DL Richerd Desir-Jones.
Freshman linebacker James Houston IV
Redshirt freshman DL Jordan Smith.
Freshman LB Ventrell Miller.
Freshman offensive lineman Kadeem Telfort.
Gators coach Jim McElwain released a statement in regards to the 7 Gators players who've pissed their blessings away:
"We have a small group of players that have made some choices that are extremely disappointing. Action has been taken – they have missed some practice and will miss the Michigan game. We will use this as a learning opportunity and we will have some players step up as we move forward."
So far, they've only been suspended. The 7 players will not be available to face off against the Michigan Wolverines.
Sorry mom and dad, but your kid is a criminal now.