Tis the season to be petty if your name is Adrien Broner who took to social media to let read ALL his baby mamas.
Read on to see what Adrien Broner, the controversial boxer just posted on social media for all to see. Read on…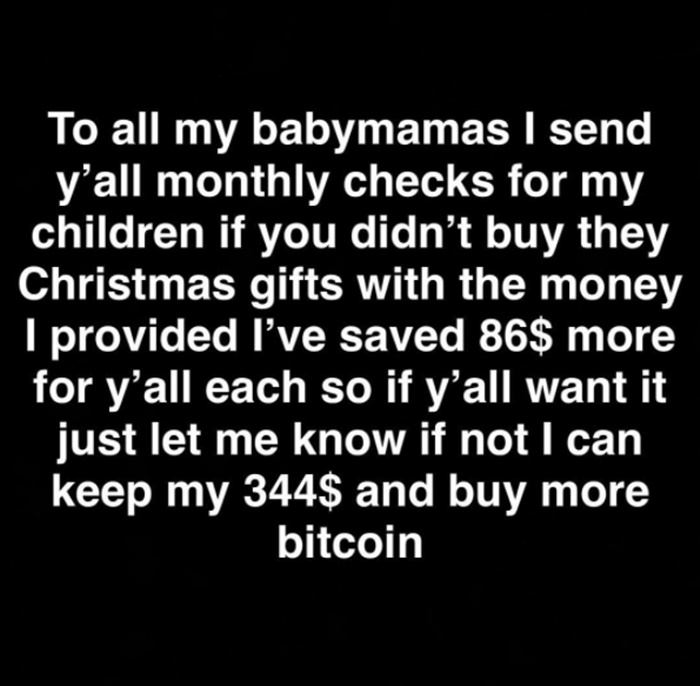 CelebNSports247.com has the latest antics from "petty pants" Adrien Broner. He took to his Instagram account today to let his baby mamas know that if they don't spend the money he sent them and extra cash.
As usual Adrien Broner spit out petty and backwards remarks. This means that AB was telling ALL 6 of his baby mamas NOT to spend money on his 7 kids. Yeah he is promoting bad parenting skills, but what can you expect from AB who only likes to blow his own horn.
Not only that, he makes it a point to promote that he is buying bitcoins, the latest rage to making money online. While most of the world is like "what's a bitcoin?"
What a guy, right? What do these ladies see in this tool?
Watch
Sorry, but after watching these video we can't stop but shake out heads at how absorbed he is with himself. And to make matters worse, he thinks he can rap.
[rpi]
OMG, it must really must suck to have a bunch of 'yes dudes' aka bootlickers afraid of getting fired around him. Too bad his crew didn't have the guts to tell him he's no Rick Ross. The beard doesn't make him a good rapper.
Check AB promoting his new "Pirate" video coming soon from his mixtape WANTED:
Anyways. Merry Petty Christmas from Adrien Broner. What a Peach!