Andrew Luck RUMORED To Be Raiders Starting QB in 2020!
The biggest NFL news was Andrew Luck suddenly retiring from the NFL to live his best life and to stay away from more injuries. Though, a RUMOR has emerged speculating that Andrew Luck may be heading to Vegas as starting QB for the Raiders. Read on…
CelebNSports247.com is hearing a RUMOR that Andrew Luck is NOT going to retire, instead, he is going to play for the Las Vegas Raiders in 2020.
Mike Florio of Pro Football Talk decided to randomly throw speculation on his name when he took to Twitter and stated how Luck would not only come out of retirement, but he would be the QB of the Raiders.
Florio wrote on social media in a tweet that has since gone viral:
I have absolutely nothing to base this on whatsoever, but I continue to have a weird feeling that Andrew Luck could be the Week One 2020 starting quarterback of the Las Vegas Raiders.
#Rumor #AndrewLuck could be starting for @Raiders in #Vegas 2020. #CelebNSports247 got wrd from @ProFootballTalk https://t.co/1JcT0PnaF0

— CelebNSports247 (@CNS24_7) December 9, 2019
One of the reason why Luck decided to retire was his history of injuries and the constant rehab. He said it just killed his love for football, which is understandable.
Luck said during his retirement press conference:
It's been unrelenting. I felt stuck in it. The only way I see out is to no longer play football. It's taken my joy of this game away.
This means quarterback Derek Carr should be worried. Since he signed a $125 million contract in 2017 that extended him five years his play on the field has gotten erratic.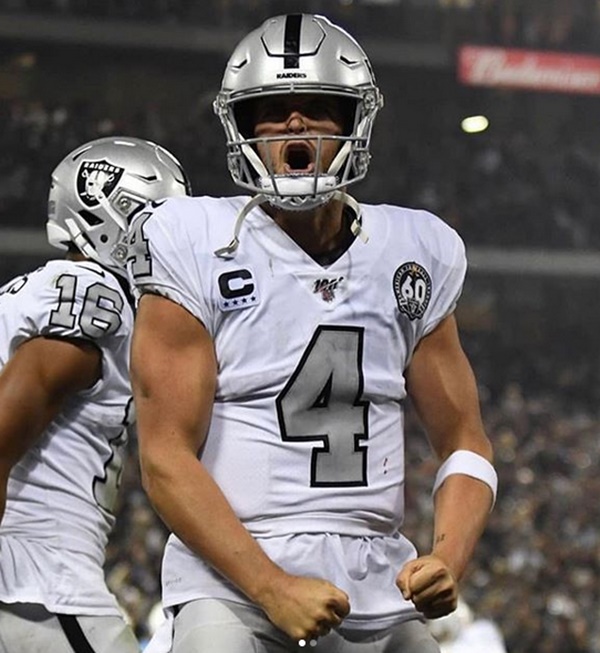 The Raiders are currently at 6-7 in their division.