Now that Andy Ruiz aka The Destroyer is the new reigning IBF, WBA, and WBO heavyweight champion of the world he's ready for Deontay Wilder.
Andy Ruiz says he's ready to do something Anthony Joshua wouldn't do, and that's actually, make a fight with Deontay Wilder. Read on…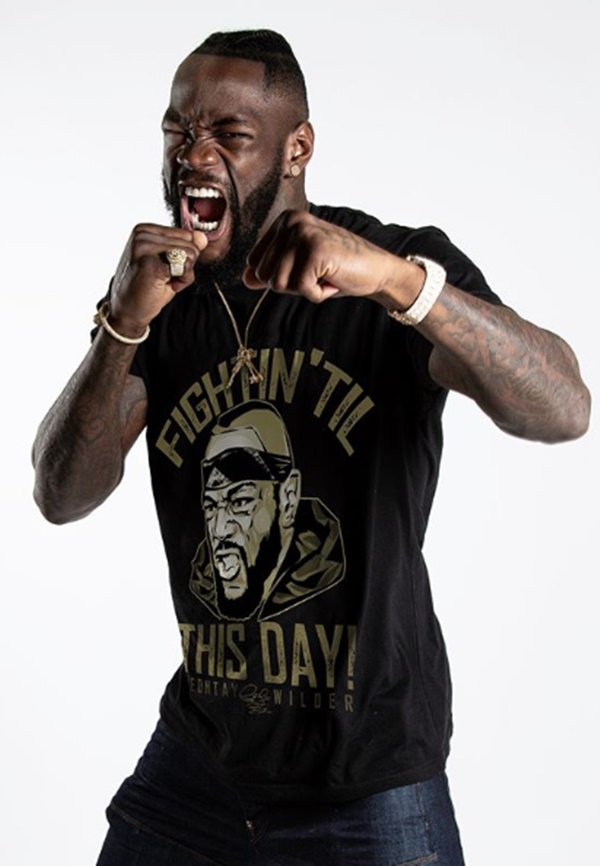 CelebNSports247.com reports that Andy Ruiz was leaving "Jimmy Kimmel Live!" on Tuesday when we asked about a potential fight with The Bronze Bomber when TMZ cameras pulled up asking some questions.
The newly announced heavyweight boxing champ Andy Ruiz responded by saying:
But, first things first. I gotta get Joshua.
It was no surprise to Wilder who sounded off on Joshua.
Ruiz is referring to the rematch clause which was included in his original fight contract with Anthony Joshua. AJ has already triggered the clause and the rematch is expected to go down later this year.
Right now, Ruiz says he's all about Deontay — the reigning WBC heavyweight champ.
Of course, Wilder praised Ruiz after upsetting Joshua over the weekend — saying:
You've been blessed to come out of the struggle and to become the 1st Mexican Heavyweight Champion Ever!
He added:
P.S It's all up to you in what you do with this huge opportunity.
As for Drake, Joshua famously posed with the rapper before the Ruiz fight — and then lost — reinforcing the belief that Drake curses athletes!
Ruiz says the Drake curse is REAL.
If you want to win and do good stay away from OVO rapper Drake.
He bluntly stated:
Don't even bring Drake around me!
In case you didn't know, Ruiz also talked about his diet, workout routine, and that epic post-victory meal after the Joshua fight
Congrats to the champ!!!