Anthony Joshua NOT Nervous; Says He Got This!
Former world champion Anthony Joshua has promised to become to regain the heavyweight throne in two weeks. Read on since Anthony Joshua says he's "NEVER Nervous…"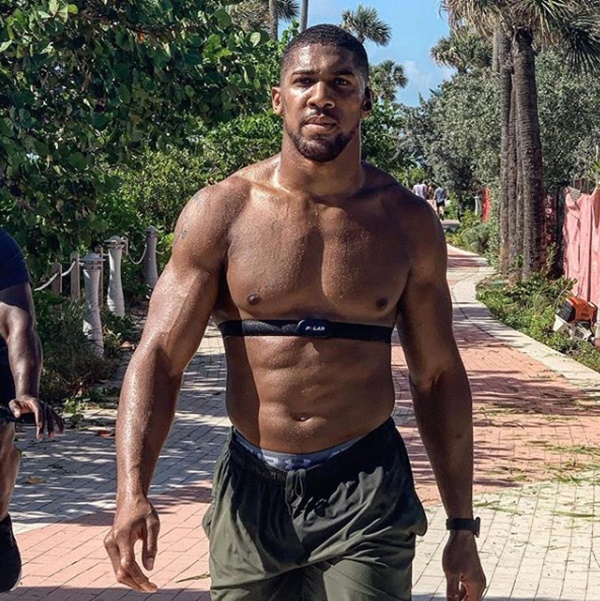 CelebNSports247.com reports that Anthony Joshua will face IBF, IBO, WBA, WBO heavyweight champion Anthony Joshua in a rematch.
A very confident Anthony Joshua, who has trimmed down says he is ready this time.
Joshua said to Sky Sports:
About three weeks. I used to sleep and I'd be thinking about it – I lost. But it's cool. The blessing is that I've got solid people around me that have been with me since day one. They know me as AJ. That is a good thing.

Even though I lost, it was only in my quiet times like going to bed or something like that, that I really thought about it. In a weird way, it was kind of like a relief. I'm quite a strong-minded person. I find opportunities even in the worst type of cases. I don't hide from any situation. You could fill out this arena and I could talk about all my losses in life, and I'm proud of them. I'm not going to shy away from them anyway.
Now, some experts who believe Joshua's career is at stake, but the British superstar is not concerned with any of those statements.
Joshua confidently states:
No way. I'm never nervous. Look at the last fight I was about half asleep in the ring! I'm never nervous. I know I'm good. When you know you're good at something you don't make it the biggest thing in your life, the biggest thing in my life is actually training.
Anthony concludes:
Fighting isn't hard. Fighting and winning aren't hard. It's the training every day, having the right people around you every day. Honestly, that is the biggest fight in my life. The winning is easy, that takes care of itself.
Joshua vs Ruiz is going down on December 7th in Saudi Arabia.