Antonio Brown has made a bunch of headlines in 2019, but the Oakland Raiders WR is tired of the BS headlines so he's issued a statement.
Read on to see what Antonio Brown just said about "Media Fakes…"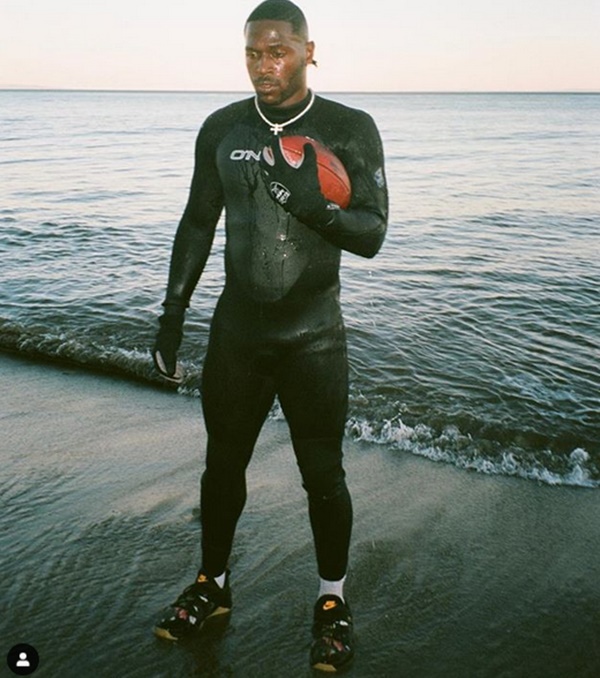 CelebNSports247.com reports that the The Oakland Raiders WR got his wish to move on from Pittsburgh, but yet, but he's tired of all the headlines.
Antonio Brown has taken it upon himself to let the media know exactly how he feels about them.
Recently the Oakland Raiders new wide-out called out Steelers wide receiver JuJu Smith-Schuster for his costly fumble at the end of a December 2018 game against New Orleans. It prompted him to share an old, private message from Smith-Schuster that was sent while the young wide receiver was in college.
Well, it was that post that had everyone up in arms BLASTING him on social media.
It took all of a day before AB took to Twitter on Tuesday and blasted the media and making a promise.
AB tweeted:
Not giving you media fakes no more ammo …….. enjoy my name AB !!! I am in Cali living ready to ball no nonsense!!
Antonio Brown has spoke his mind every chance possible, remeber the savage meme about Buffalo?