Antonio Brown's legal team has reportedly issued a new threat to the NFL over him not being able to use the helmet.
One thing everyone should know is that Antonio Brown has used the same helmet since he started in the NFL, but for some reason the Raiders won't let him use the helmet that has kept him save all these years? What is up with that NFL? Read on…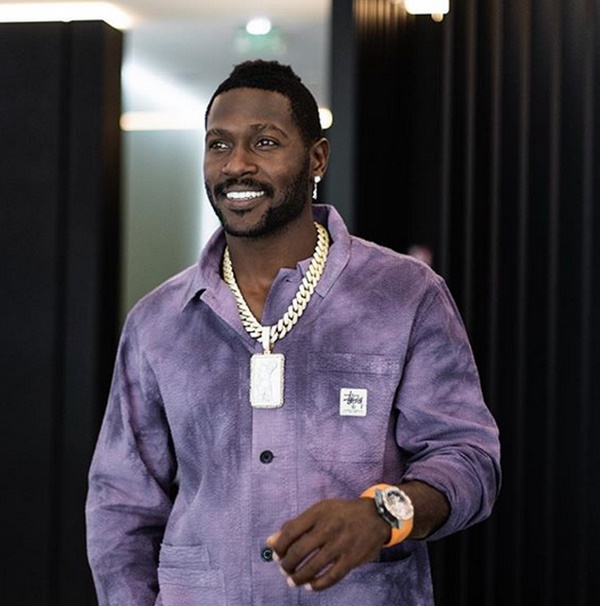 CelebNSports247.com reports that the Raiders' wideout already threatened to NEVER play in the NFL and we are understanding why.
We previously reported that Antonio Brown was being a DIVA over his helmet with the Raiders, but we get it. Not to mention, but AB's feet are still unsuckable due to "frostbite" foot issue from cryotherapy.
Of course, the NFL has issued a new helmet rule, which forbids AB from wearing his helmet.
ESPN's Adam Schefter reported:
Basically, Brown wants to wear the helmet he prefers, not one of the newer-model helmets that league rules mandate, league sources said. Brown believes the new certified helmet protrudes out and interferes with his vision as he tries to catch the football.

The Raiders have been sending Brown other approved helmets to wear, but at this time, he is not interested in wearing any of them.
Now, The Athletic reports, Brown's legal team has officially stepped in stating that they are holding the National Football League "liable" if he were to suffer a head injury in a new helmet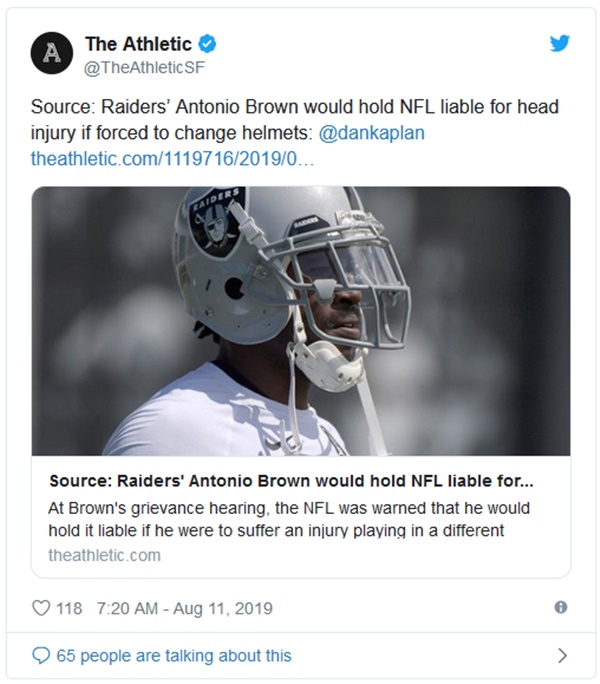 Pro Football Talk's Mike Florio further explained that the league has no worries when it comes to his lawyers threat:
It won't be. There will be no liability. The NFL and the NFL Players Association have worked closely together to devise safety rules aimed at approving certain helmets and disqualifying certain others. The entire goal is to ensure that players have the safest possible equipment while playing.

Moreover, there can be no liability without compelling proof of causation. How would Brown show that an injury for which he attempts to hold the league liable wouldn't have happened in his old helmet? Brown would be required, through his own testimony (which would be subject to rigorous cross examination) and the testimony of qualified experts, to show that the only reason the injury happened was because he was required to wear one of the helmets approved by the NFL and the NFLPA and was prevented from wearing his outdated helmet of choice.
Despite the controversy over a helmet, the Raiders expect Brown to be a camp this week.