For weeks, the sports world wants to know if Kyler Murray would forego a future in Major League Baseball or say yes to the National Football League.
So the big question is what will Kyler Murray do? Well, the Oakland Athletics tried their hardest to persuade him to choose Baseball, but the apparently failed. Read on…
CelebNSports247.com report that the Oakland Athletics tried their hardest and threw out an insane amount of money at Kyler Murray to get him to say yes to the MLB.
Kyler Murray took to social media stating:
Close ones know what it took to get here… gotta keep going tho.
Now, Sports Illustrated [via TPS] reports that a source close to the family revealed that A's contingent that visited Kyler in January offered him a contract worth $14 million in guaranteed cash, in addition to his signing bonus.
The Athletics were willing to go the extra step adding Murray to its 40-man roster and paying him a figure similar to that of a top 10 NFL draft pick.
Kevin Murray states:
Ninety-six percent of kids who just signed a $4.6 million deal to play baseball wouldn't have been on no football field the following fall. How can people question his love for the game?
Missy adds:
Circumstances change. Nobody knew he'd be in the position he is.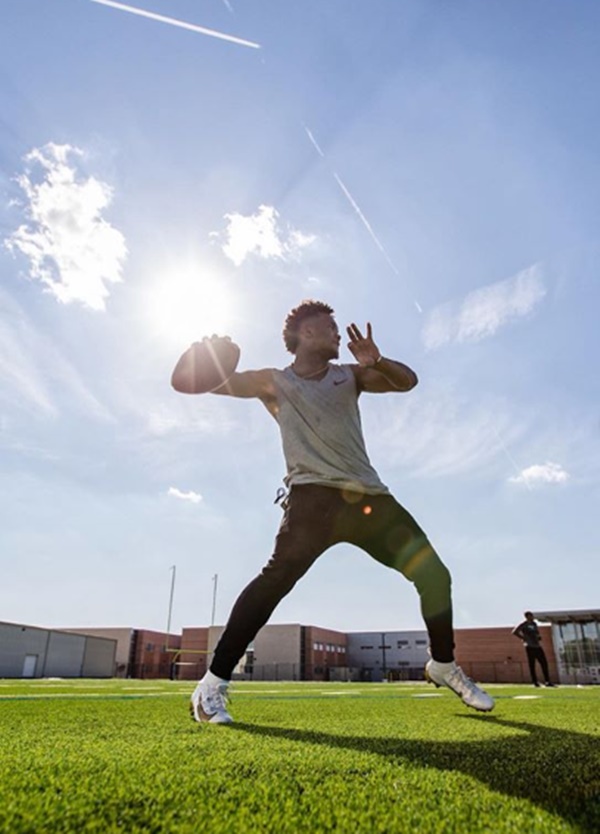 Where things stand with the Athletics is Kyler owes them money:
Now that Kyler is publicly committed to football, he has to repay Oakland $1.29 million of the $1.5 million they've already given him and forfeit the remaining $3.16 mil.
Even though Oakland selected him with the No. 9 pick in the 2018 MLB Draft, the Heisman Trophy-winning quarterback will await his fate later this month to find out if the Cardinals plan on taking him with the #1 overall draft pick and trade Josh Rosen, the QB they took just last year.