Austin Rivers has had enough from his critics and haters! He ain't taking it anymore!
Austin Rivers has made it clear that he's a NBA talent, but he still gets harsh criticism. But things have come to a head this week when he got into a verbal altercation with several of his Houston Rockets players. Read on…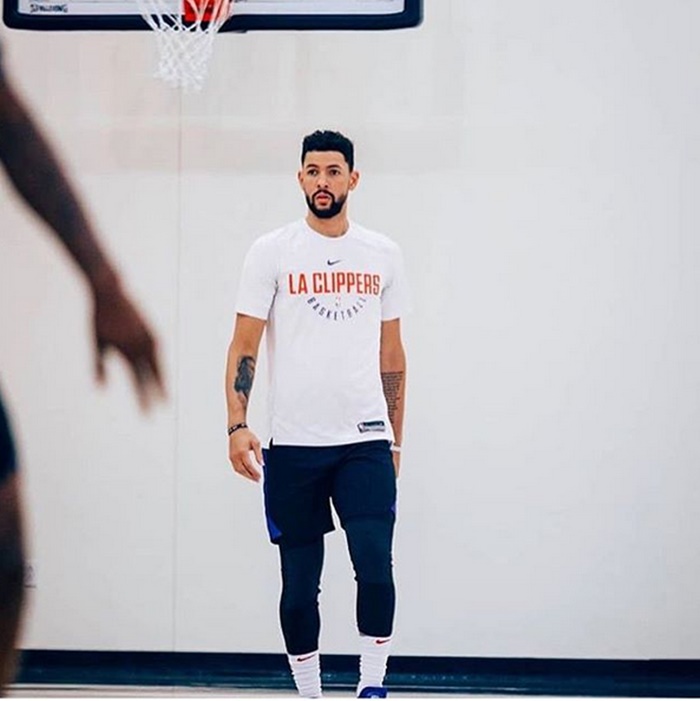 CelebNSports247.com has the latest on the Los Angeles Clippers player Austin Rivers whose verbal trash talking reportedly led to a few players coming into the Clippers locker room to confront him.
Then, former Lakers star Matt Barnes had a few things to say about his fake tough guy persona and how he rubs people the wrong way.
Austin Rivers doesn't get it that he comes off entitled.  That was more than enough for Rivers to sit down with ESPN and CLAP BACK:
"People can say whatever they want about me and my father [LA Clippers coach Doc Rivers]. I get it. I can even put my ego aside and understand why people don't like the situation. When I was growing up and I'd see the coach's son, you'd be like, 'He sucks. He's only on the team because of his dad.' So I know what the narrative is on me. It's because I come from money and I have a swagger and confidence about me."
[rpi]
Rivers said:
"[But] if I didn't have this confidence or swagger in myself, I wouldn't be built to handle the negativity that I've gotten. I would've already broken down years ago because I've gotten this since high school. I've turned it into a fuel and it's helped me. I go into each away arena and it's rough, because the s— I hear. This chip on my shoulder, this swagger and confidence, it helps me. If I didn't have it, I would not be in the NBA."
Rivers is currently out with an injury, but before he was sidelined, he was averaging 15.8 points and 3.6 assists a night.