BITES: OBJ Says "Come Get Me"; Fans Support Michael Vick!
Over the weekend it's being reported that Odell Beckham Jr. told opposing players and coaches to "come get me."
On the flip, former Atlanta Falcons quarterback Michael Vick found support from fans wanting to keep him as a Pro Bowl Captain with a petition. Read on for more details on OBJ and Michael Vick…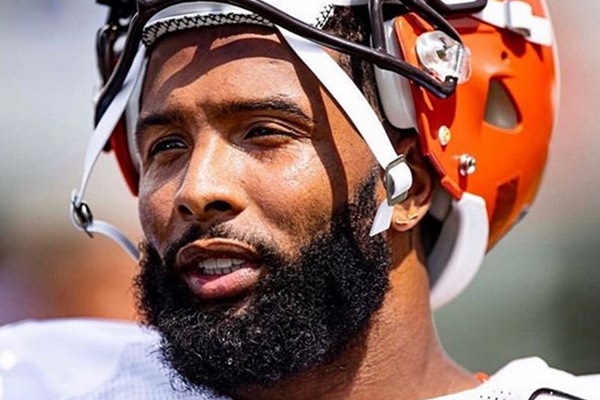 CelebNSports247.com reports that Jay Glazer of FOX indicated that OBJ told opposing players and coaches "come get me," while Michael Vick is saved by fans.
As we previously reported, Odell Beckham Jr. reportedly said that he "wants out of Cleveland."
It appears, that Odell has a few teams in mind. Word is that the three teams are the 49ers, Seahawks, and Patriots in October which the Browns faced in October.
San Francisco was one team that reportedly tried to trade for Odell last season, and Beckham has stated publicly about how much he admires the Patriots and QB Tom Brady. OBJ even gifting him shoes after their matchup.
With the many reports of his unhappiness combined with his low individual numbers and team record, it's becoming clearer and clear that Odell wants a revamp on his surroundings…team!
Charles Robinson of Yahoo Sports reported on Monday that he made those comments during "at least" one game in October.
Meanwhile, Michael Vick is saved by supporters who have his back:
Last week, several petitions popped up that called for the NFL to remove former Atlanta Falcons quarterback Michael Vick as one of four Legends captains at the 2020 Pro Bowl. It was all due to his past history of animal abuse from nearly 12 years ago.
Vick fans weren't having it, so the put their own petition going and let it be heard that they want Michael Vick to stay where he is.
A pro-Vick petition popped up this week, called, "Do NOT remove Michael Vick as Pro Bowl Captain" and it has garnered an insane amount of support as well.
The petition reads:
Michael Vick was an amazing player during his time in the NFL. He committed a crime. He paid his debt for that crime. His crime doesn't negate his records and his contribution to the teams he played for. The same people who will preach about forgiveness for injustices against human life will hold grudges in regards to animals. Forgiveness is forgiveness.
Click here and join the 155K supporters to keep Vick as a Pro Bowl captain