Despite the NFL has been carrying on Colin Kaepernick's protest against the National Anthem by kneeling, the Denver Broncos are open to signing Colin Kaepernick.
The reason is that the Broncos are in a bit of a pickle when it comes to their quarterbacks. Tyrod Taylor and T.J. Yates are both down with concussions. So who will the pick? Does Colin Kaepernick have a chance? Read on…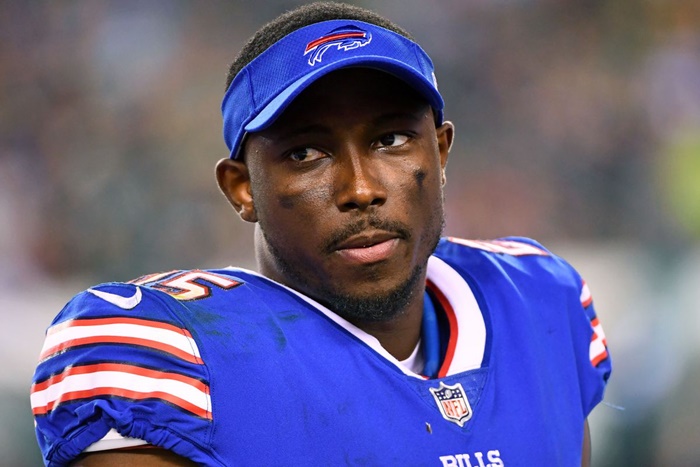 CelebNSports247.com has learned that Broncos backup QB Paxton Lynch is dealing with a shoulder injury that will keep him sidelined approximately a few weeks.
Now, there are speculation as to whether the Broncos would consider free agent quarterback Colin Kaepernick. Head coach Vance Joseph is exploring "every option."
Reports have just revealed that The Buffalo Bills passed on Colin Kaepernick. Instead of Kaep, the Bills went with Keith Wenning, who has never played in the NFL and last threw a pass way back in 2013. Wenning last played football at Ball State.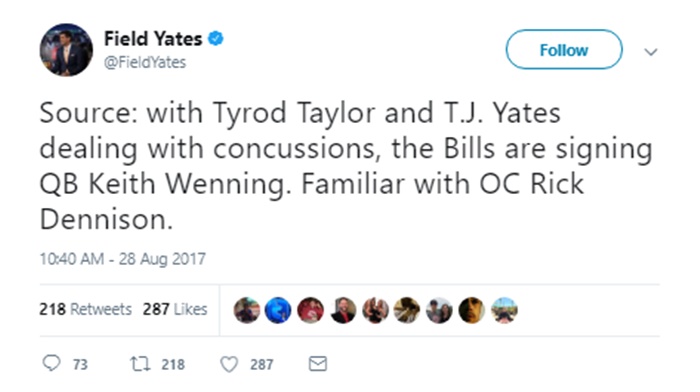 Wow, Colin has really pissed off the NFL for them to go with an unknown like that.
[rpi]
Buffalo Bills running back LeSean McCoy weigh in on Colin Kaepernick's unemployment. The Bills RB is not like everyone else who is now jumping on the Kaepernick bandwagon. No, LeSean chalks Colin's situation up to his field performance, or lack thereof.
Here is what McCoy said to NBC Sports:
"That may have something to do with but I think it also has a lot to do with his play," McCoy said. "I'm sure a lot of teams wouldn't want him as their starting quarterback. Then it's the chaos that comes with it. It's a lot. A team's trying to win and not have a distraction on a team. As a player, there's certain players that can be on a team with big distractions, and other players, they're not good enough that it's worth it. I think his situation is, not good enough to have on a team with all the attention that comes along with it. I'm sure if a guy like [Tom] Brady or a guy like — whoever is your favorite player, Odell Beckham or a guy like that — you'll deal with that attention and play him. With certain guys, it's not worth it."
Photo: Nhat V. Meyer/Bay Area News Group Archives