The San Francisco 49ers Jimmy Garoppolo was the one to lead the 49ers to the super bowl is over.
Now with a torn ACL Garoppolo is out for the season, and fans are shouting on Twitter they want Kaepernick back.
It appears that's NOT happening because the San Francisco 49ers head coach Kyle Shanahan has announced that C. J. Beathard will be taking over for Jimmy Garoppolo. Read on…
In case you forgot, Jimmy Garoppolo was the guy who took over for Beathard, who suffered a knee and hip injury in Week 12 of the season last year, CelebNSports247.com reports.
It was a life-changing moment for Jimmy Garoppolo. From there, Garoppolo won the final five games of the season, signed a $137.5 million contract and became the face of the franchise.
Now, it a karmic twist of fate C. J. Beathard is getting his spot back as the Niners quarterback. All C.J. has to do is win win win and maybe he too can become the franchise main man.
Shanahan said:
I have got a lot of confidence in C.J.  He came in today, made a hell of a throw on that fourth down. No hesitation. C.J. is a gamer. Everyone in here has a ton of respect for C.J., how he handles himself. He's a man out there and he's a very good quarterback and we're fortunate to have him.
Nick Mullens will be C. J. Beathard back up on the Niners field as well.
The late TD puts the #49ers ahead! @NickMullens to @Senseispunk for 6. #DALvsSF pic.twitter.com/ex4wFgEW0b

— San Francisco 49ers (@49ers) August 10, 2018
Meanwhile, Jimmy G's ex-girlfriend Alexandra King isn't upset at all.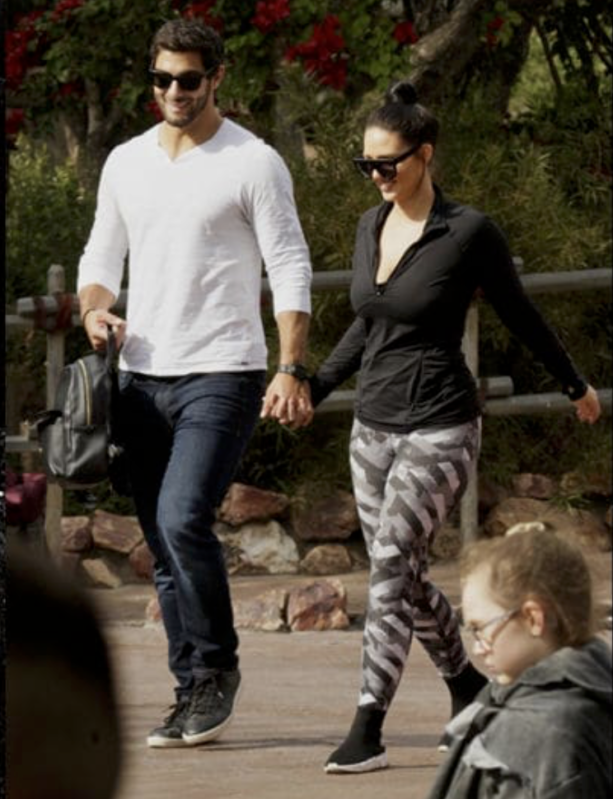 In fact, she couldn't be happier that Garoppolo tore his ACL. Alexandra King is calling it Karma, and has taken to Instagram to shout it out!
See Alexandra King was the one dating Jimmy when he was caught on video with a porn star. She is still a bit bitter and scorned.
She posted this comment about Jimmy's ACL injury:
HAHAHAHAHAHA karma karma karma!!!! Don't f with my dotter!! Payback a bitch!!!! haha
And, now C. J. Beathard is taking over for Jimmy. We bet that has to prove that karma is sweet revenge.