Are you ready for the shocking twist after Pierre Thomas said he'll be forever scarred, Cardell Hayes Passenger Says Smith's Death Justifiable!?!
Say what? Cardell Hayes passenger, Kevin Oneale is saying he's a HERO? Find out why on the flip…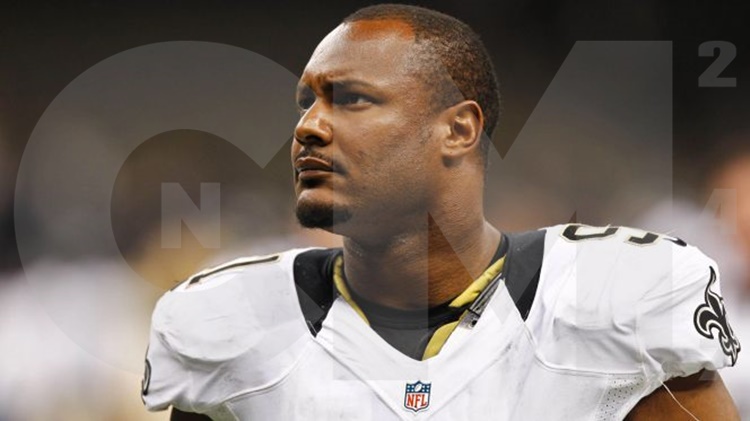 This is a real twist in the case, because Will Smith, who was gunned down on Saturday is said to be the aggressor, but this is coming from Cardell Hayes passenger Kevin Oneale.
Cardell Hayes is a HERO after killing a man over a fender bender? Come'on are we all just stupid here? None of us were there, but there is NEVER a reason for a man to be murdered over a fender bender!
Cardell Hayes passenger is trying to paint a picture that the Saint was Hayes, claiming that he saved MULTIPLE LIVES by shooting the former New Orleans Saints baller, Will Smith before he could get to his gun?!?
We are having a hard time swallowing this story, but here is what Kevin Oneale, the passenger in Cardell Hayes car is "saying".
Oh yeah, let us not forget, Kevin Oneale, has lawyered up!
In fact, Oneale's lawyer issued a statement to WDSU …saying:
"My client believes that Cardell saved his life."

"Smith had a gun and was going to shoot it and Cardell may have saved both of their lives … in my mind this is justifiable homicide."

"Was Will Smith acting like a Saint? This was a hit-and-run that ended up in a tragedy. You've got the aggression of two football players, facing off with each other as if they are on the field and you are going to get your point across by any means necessary."
As we previously reported, at least one witness says Smith threatened to get his gun first during an argument over a fender bender. Cops say they found a loaded 9mm in the ex-NFL star's car. But they also found a gun in Hayes car as will. Both guns found were not used.
However, we would like to point out that this means Hayes was packing heat before he got out of his car, so he was ready to shoot on Will Smith. Sounds a little premeditated to us!
Hello NOPD, are you seeing what we are seeing? We are still going with revenge on Hayes part. Sorry we don't believe Hayes saved anybody. He sounds like a coward just like Tyrann Mathieu's said he was!
We have one last question if, Hayes is such a "saint" then why did the woman get shot in the leg? A person who shots in self defense doesn't shoot other people for no reason? #WakeUPAmerica
Listen to this breaking news report from WDSU News:
We're NOT buying that Cardell Hayes was in the right. It all seems like a revenge plot and not coincidence. His passenger is alegedly lying to save his friend from a murder wrap.
What do you think about this?