Last month Caylin Newton said, "I mean, coming to Howard, it's not a football school right now. It will be," and he was right.
Now, all eyes are on Cam Newton's lil brother Caylin Newton whose game is like his big bros. Read on….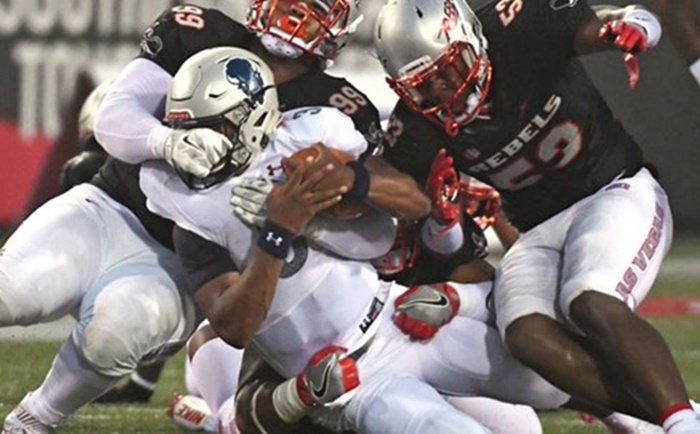 On Saturday, Caylin Newton wasn't expecting to make headlines, but he did under the supervision of coach, Mike London.
The Post said: 
"The smart money Saturday was on Cam Newton's brother's team, a 45-point underdog."
Apparently, it was. The undersized freshman quarterback is making making moves which should be putting a smile on his Carolina Panthers bro's face.
On Saturday, Caylin Newton led Howard, a 45-point underdog, to an improbable 43-40 win over host UNLV. Not only that, Newton made an impressive 330 total offensive yards and three touchdowns in Howard's first game under new head coach Mike London. London was a University of Maryland assistant, who took on a team that only won three games in two season.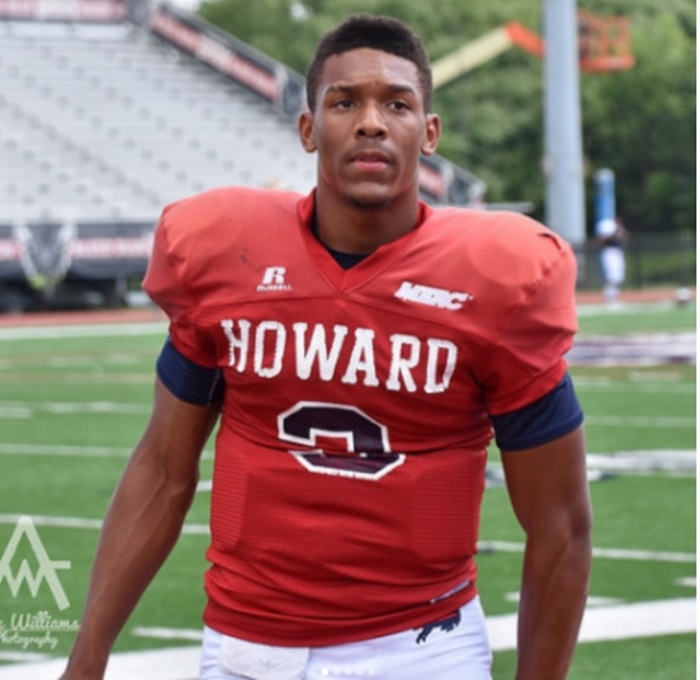 [rpi]
It seems London and Newton might be the magic combo that will put the Bisons on the map again. If things continue in the winning direction the Howard Bisons will be making more headlines. It's crazy to think before the game got underway, the Bison were 45-point underdogs against UNLV late Saturday night. Instead, they reigned victor and left with a 43-40 win which will go down as one of the biggest upsets in college football history.
London said
"It's a very humbling experience to be a part of something that you can talk about forever."
He added:
"My players, the guys, I'm telling you, they are sky high right now in terms of confidence, in terms of belonging."
Watch:
MIKE LONDON'S HOWARD BISON UPSET UNLV, 43-40 pic.twitter.com/aC7KkUHn0h
— Dr. Saturday (@YahooDrSaturday) September 3, 2017
In August, Caylin was heard saying:
"Opportunity follows struggle. It follows effort. It follows hard work. But it never comes before!"