In case you didn't know Jayson Tatum had a baby boy in December with his baby mama Toriah Lachell. Though, Tatum has been keeping the baby news under wraps,
Jayson Tatum is hot on the court and off the court with the ladies. In addition to the baby news with Toriah, he's smashing a duke volleyball player named Samie Amos.
Jayson Tatum and Samie Amos have been dating for a few months, while Toriah Lachell is at her home taking care of his newborn son. Jayson is really feeling his athletic celebrity, but isn't this so stereotypical of athletes? Read on for the hot tea that spilling…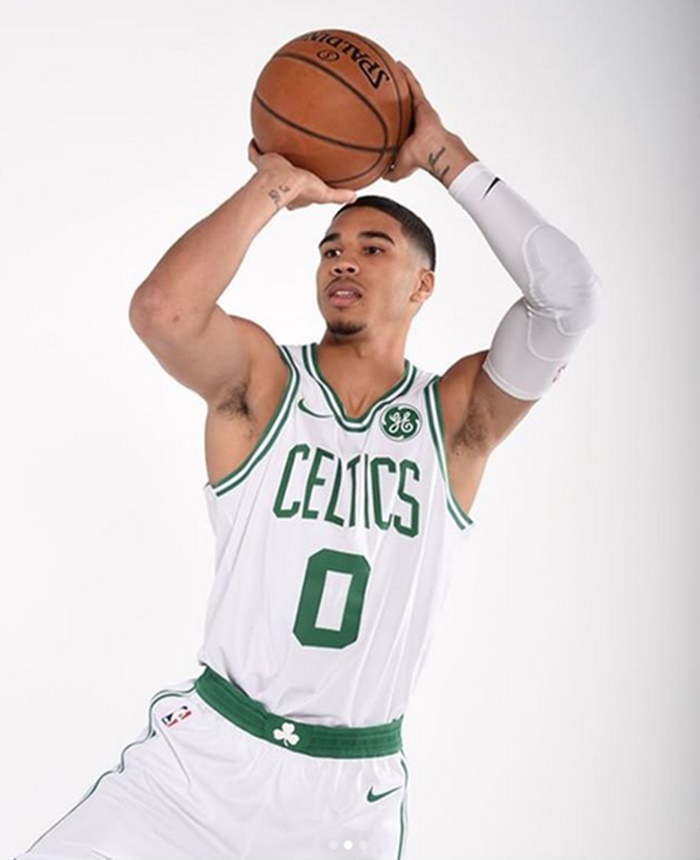 Well, CelebNSports247.com has the latest on Boston Celtics rookie Jayson Tatum, who is following in Lou Williams legendary footsteps.
Two years ago, social media found out Lou Williams was a legend, thanks to Drizzy Drake's verse "Boomin' out in South Gwinnett like Lou Will, 6 man like Lou Will, two girls and they get along like I'm (Lou)."
Now, there's a new legend in the making, and his name is Jayson Tatum of the Boston Celtics.
So far, this during the 2017-2018 season, Jayson Tatum has been tearing up the court, averaging 13.8 points, 5.4 rebs, while shooting 45% from behind the arc. And off the court he's been dating two women, but now one is his baby mama of his newborn son Jayson Christopher Tatum Jr, and the other is plays on Duke's Volleyball team.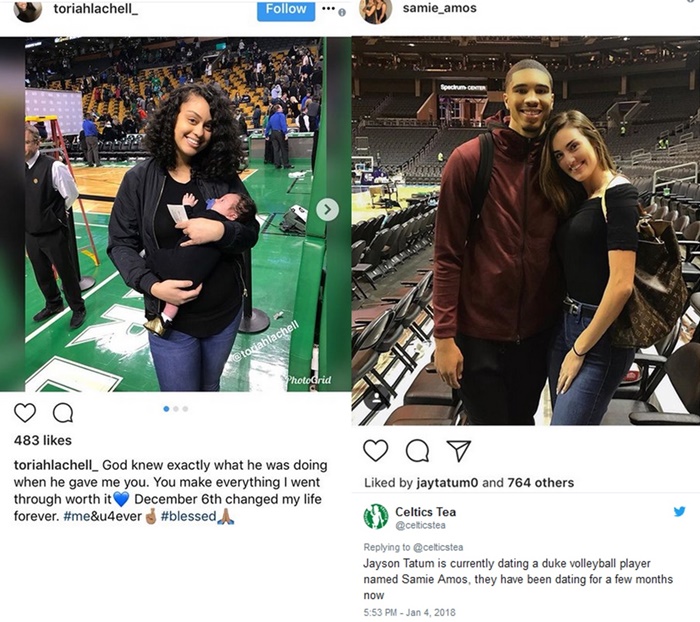 [rpi]
On Jan 12th, 2018 the 19-year-old professional basketball player wrote:
"Jayson Christopher Tatum Jr! God's greatest gift to me! Daddy loves you more than anything in the world man! Truly a blessing????!"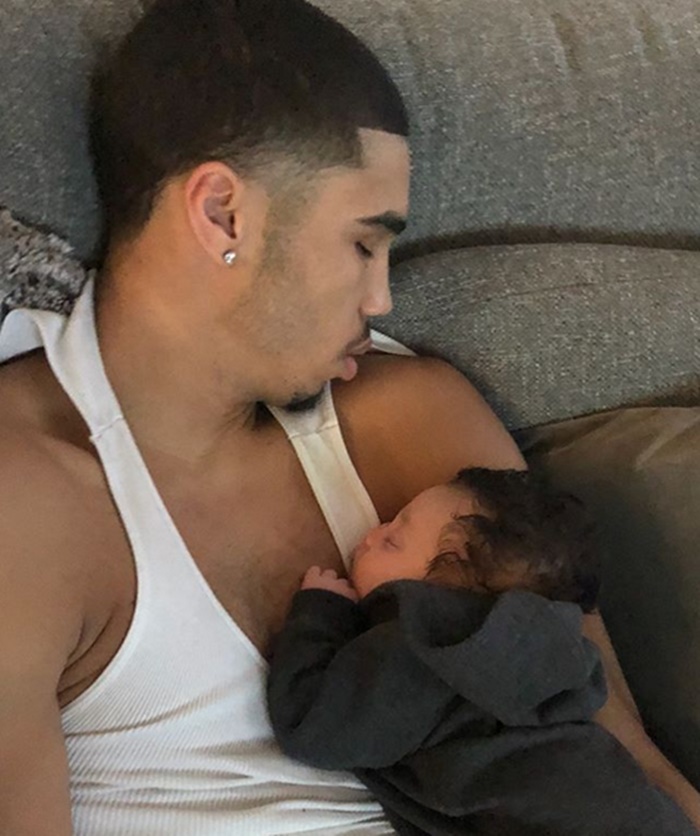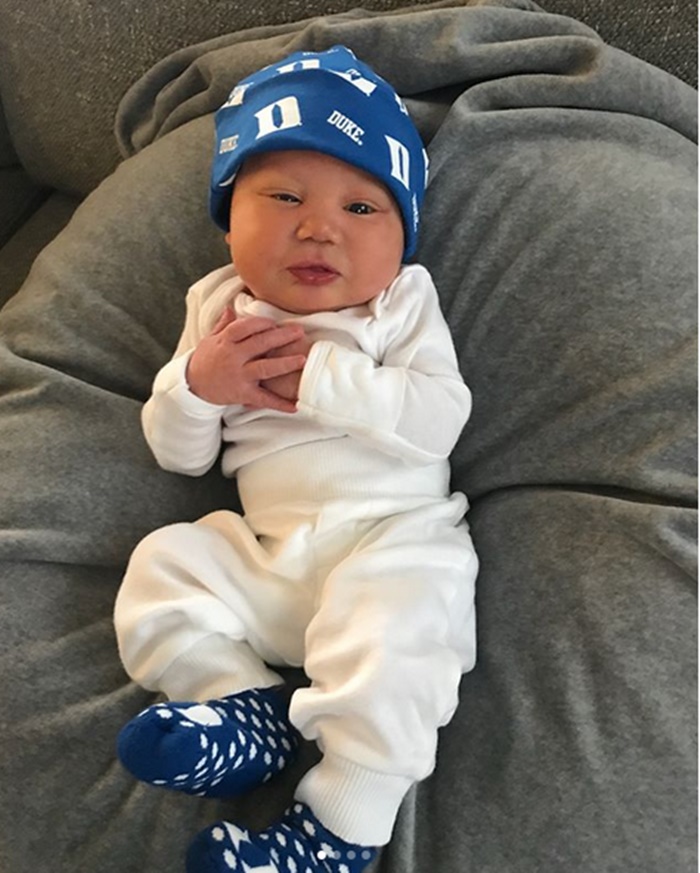 Celtics Tea is spilling this Hot Spiced Tea:
"Thread on how Jayson Tatum recently had a child but is hiding it from the media Jayson Tatum is currently dating a duke volleyball player named Samie Amos, they have been dating for a few months now However before samie, there was a girl named Toriah who he had been dating for a couple of years since high school. If you look on Toriahs twitter, you will notice that she hasn't deleted their old photos together Toriah has recently moved to Boston from Tatums hometown St Louis Toriah recently posted a picture on her Instagram with her new baby on the CELTICS HOME COURT A friend of hers comments about how the baby is a lil Tatum"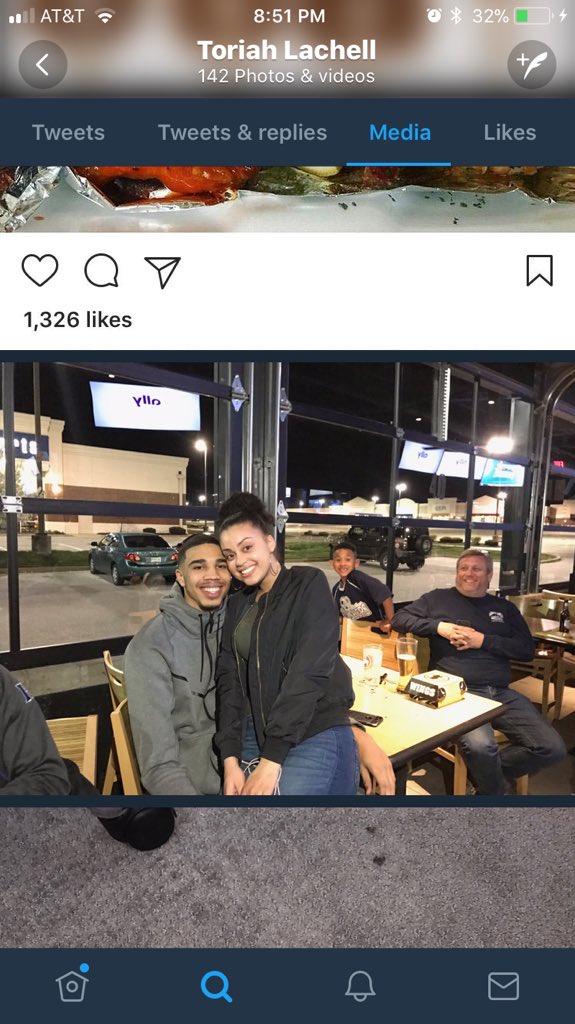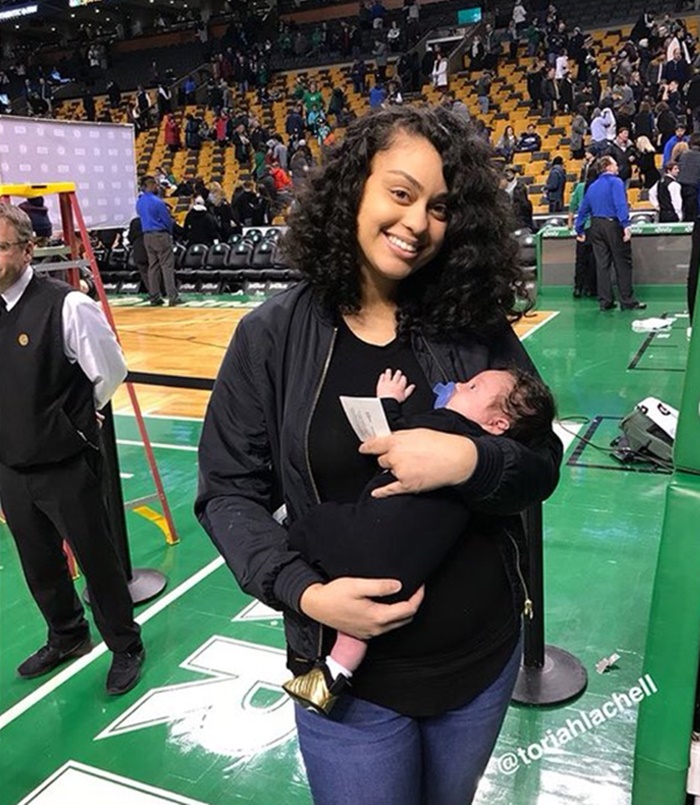 Photos: Instagram