Chris Jones Explains Tom Brady Heated Exchange!
As we previously reported Tom Brady + Chris Jones was caught on video doing some heavy mixing words towards one another. Read on…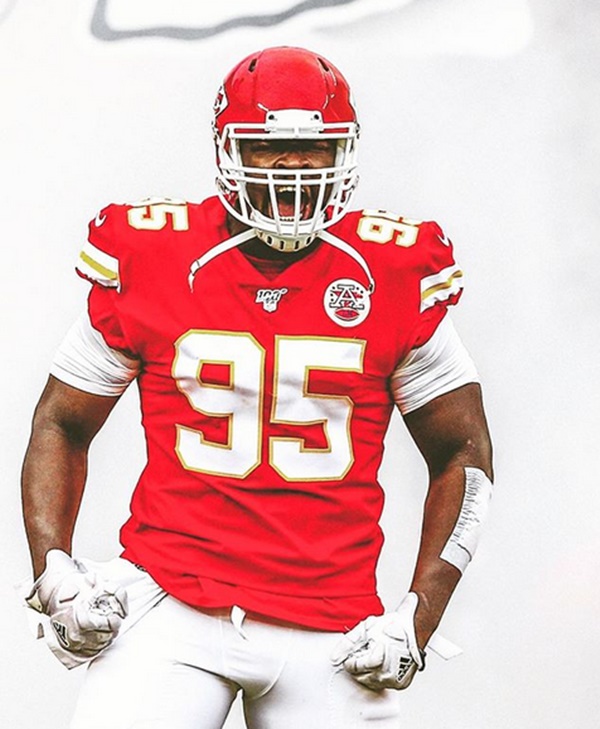 CelebNSports247.com reports that 72 hours after the on-field confrontation, Kansas City Chiefs defensive tackle Chris Jones decided to get into a verbal exchange with Brady but ended up regretting that decision.
If you recall last weekend game between the Patriots and Chiefs Jones and Brady bashed helmets with the Chiefs holding a 17-7 lead late in the first half and the Patriots offense getting off the field on third down.
After Brady threw an incompletion, Jones got in Brady's face which prompted the six-time Super Bowl champion quarterback to retaliate.
Chris Jones said of his exchange with Brady late in the second quarter of the Chiefs' 23-16 victory, via NBC Sports Boston.
He explains:
[It was] Just crap-talking. Tom is a heck of a quarterback, a Hall of Famer. Any time you're able to talk crap, you gotta affect him any type of way. I got much respect for Tom Brady, man.
Chris adds:
He's definitely a GOAT in my eyes, one of the greatest. Any time you're able to affect his game any type of way, whether it's talking, whether it's hitting him, whether it's getting him uncomfortable, you got to. I mean, you see the score.
Thoughts?