Former boxing star Clifford Etienne went from fighting between the ropes to being behind bars in 2006 after a crime spree that included robbery, carjacking and the attempted murder of a police officer.
Now, Clifford Etienne is passing time as a barber in prison. Read on for more on Former Boxer Clifford Etienne Cutting Hair and Painting in Prison…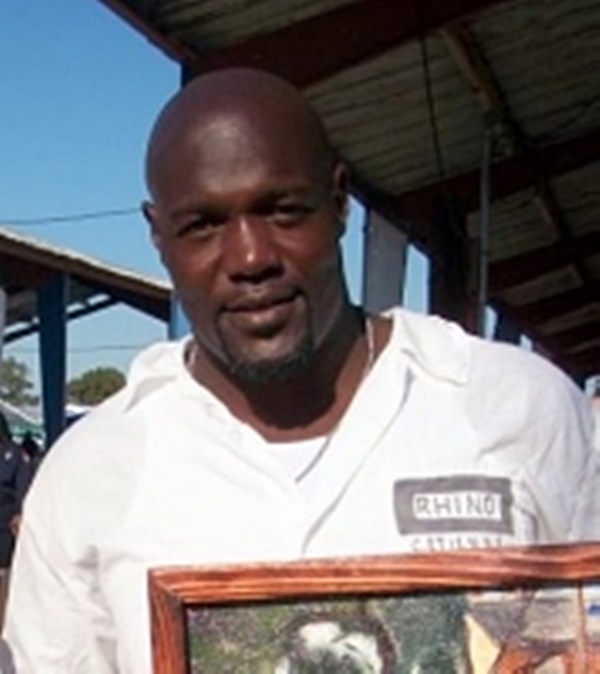 CelebNSports247.com has learned that Clifford Etienne is passing time during his 105-year prison sentence without possibility of parole by giving his prison mates fresh cuts.
Huh! Well with only 102 years left on Clifford Etienne's sentence the 49-year-old boxing star will have plenty of time to see many generations of prisoneers come and go.
Despite the long sentence Clifford Etienne appears to be in great spirits — spending his time painting and cutting hair for his prison mates … as well as responding to his pen pals.
Maybe he should call his spot Clifford's Babershop, you know to give prisoneers a feeling that they're not locked up?
Anyways, Etienne told TMZ in a letter:
I am still healthy, and I look forward to a better future.
He adds:
I paint and cut hair almost every day … I do watch TV sometimes … mostly news and sports.
Etienne also talks about his living situation, as well as reflects on his boxing career.
The fighter is remaining extremely positive, saying:
I will get out of here.
Even if the legal odds aren't in his favor Etienne has hope.