According to the water cooler talk, 49ers Quarterback Colin Kaepernick Secretly Married his girlfriend!!!
CelebNSports247.com has the latest tea to spill on Colin Kaepernick and girlfriend and we will tell you what we've learned on the flip…

Did you hear, Colin Kaepernick get Secretly Married?
Well ladies, no need to freak out, because here is what we learned about 49ers Quarterback Colin Kaepernick and his girlfriend.
Collin did NOT get "Secretly Married" but he and his girlfriend, Nessa, were spotted out closely eyeing some pricey bling in a couple of major jewelry stores.
The celebrity couple were looking for that right engagement ring for his girl, Nessa to flash to all the other NFL wives and girlfriends.

She has yet to have officially lockdown the hunky Colin Kaepernick just yet. The two were looking at some

But RUMORS are claiming that Kaepernick is in high-speed to wed his girlfriend since it's been said that she already has a bun in the over by the NFLer!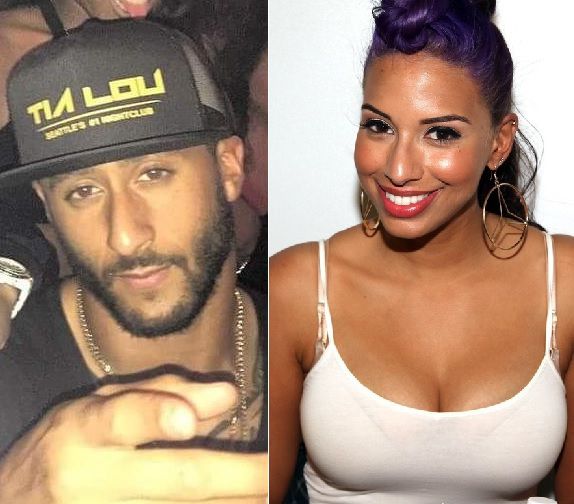 Now we don't know how true the RUMORS are, but Collin has NEVER seemed like a guy who likes to rush things if you know what we mean.
We are NOT buying this at all, but it's too juicy not to share!
Do you believe Colin Kaepernick got Secretly Married?