The Indianapolis Colts have had enough of cornerback Vontae Davis claiming that his injury is affecting his play!
Well, the Colts seem to be insensitive because his doctors have stated surgery is imperative. Read on about Vontae Davis…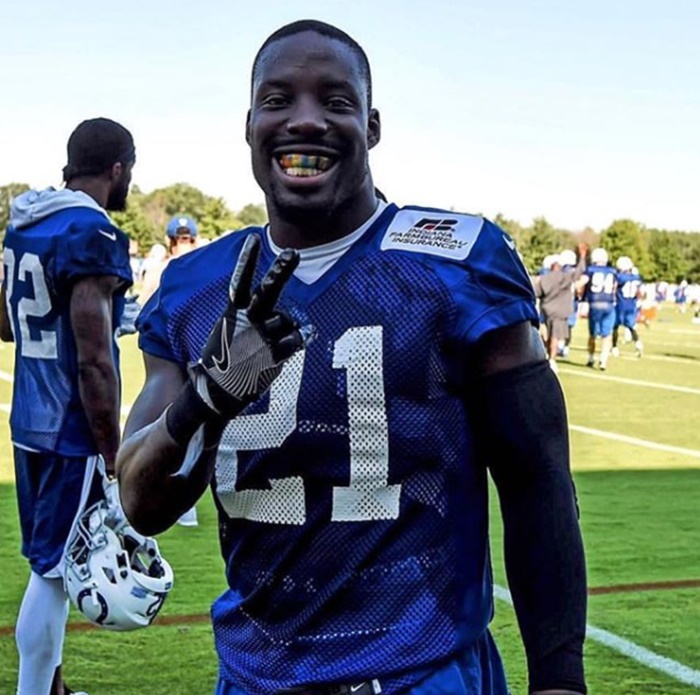 CelebNSports247.com has the latest happenings in the NFL trying to say that a player should NOT complain about a serious injury or needing surgery.
The Colts are caught up in controversy over an injured player that they seem to believe might not actually be all that injured.
The sad part is Vontae Davis is seriously injured, but now the team has cut him. The Colts have decided against the doctors claims that Davis NEEDS surgery for a groin injury he suffered in preseason, but he returned to action October 1st. Vontae has been receiving treatment on it, but the Colts have steadfastly refused to list him on the injury report. They benched him last Sunday, and went out of their way to make sure everyone knew it was performance-related and not due to injury.
Vontae Davis was PISSED so he responded:
"I've been here six years. We've had similar situations where I played hurt. These things happen. And I never got confronted and (no one) said, 'Your play has slipped.' Nothing. I was playing at a level that was acceptable. But now, my play slips and this? They should have come to me way earlier and said, 'Vontae, you're not yourself. You're not playing well.' I told the trainers my groin was not responding."
Davis says defensive coordinator Ted Monachino and defensive backs coach Greg Williams broke the bogus news. Not Pagano, his coach the past six seasons. It was extremely disrespectful.
Vontae adds:
"It should be more about the respect. I'm a professional. "I've been in (the league) long enough. When I look at the situation, I feel like there was no respect. Knowing Chuck, I figured it would come from him. It really bothered me."
The worst part in all of this is that Colts trainers and doctors will apparently NOT sign off on Vontae's injury claims.
[rpi]
Davis reportedly has a groin muscle that's peeling back from the bone, and playing through it could make it worse. He is going forward with surgery whether or not the Colts recommend it. Today, Vontae's own doctors have recommended season-ending surgery, according to the Indianapolis Star.
The NFL needs to take player injuries more serious, instead of worrying about winning and making money. But this proves that once again players are just pawns on a chess board. Once they're used up they cut and replaced.
Get well soon Vontae Davis and good luck with everything. #prayers