If you're a pizza delivery guy the NFL player you NEVER want to delivery a pizza to is Colts' D'Qwell Jackson since he was just Fined For Punching the pizza man!!!
Find out what we are talking about on the flip…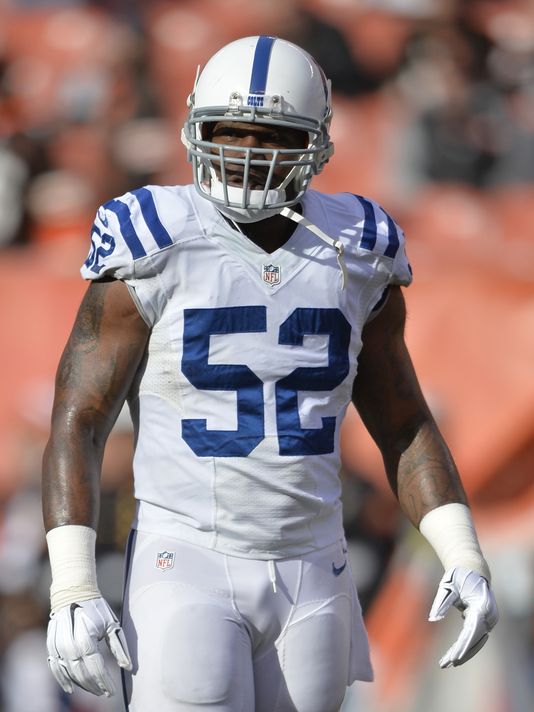 OK, here is what CelebNSports247.com has learned via the Indianapolis Star who reported that Colts linebacker D'Qwell Jackson only got fined $1,000 bucks for attacking a pizza delivery man!
Despite how hunky and hot D'Qwell Jackson is, he should have not attack the poor guy over a parking space. It already bites to be a pizza guy, and then being hit by one of the best NFL players with the most tackles has really got to SUCK!
It just wasn't that mans day. D'Qwell is all muscle and looks like a powerhouse of beef cake. Could you imagine how hard his punch is?
You know that ish hurt like a mofo!
Sorry D'Qwell we have to say F That no matter how cool you are! Lawsuit!
Now, thanks to Jackson temper, this man has a chance to come up and give his pizza delivery job the middle finger.
As for, Jackson, he got off easy only being fined $1,000 fine for punching a pizza delivery man. The misdemeanor assault charge carried a maximum sentence of six months in jail, according to the Indianapolis Star.
Instead Jackson got a hand-slap on the wrist and fined tip money for a NFL baller, which we feel is a load of cow manure.
[rpi]
Here is what happened:
The February 2015 incident stemmed from an argument over a parking space in Washington. Jackson allegedly punched Jose Bonilla-Fuentes on the left side of his face and back of his head and threatened to kill him.  Jackson, who could face discipline under the NFL's personal conduct policy, plans to appeal the verdict.
D'Qwell Jackson said in a statement earlier this month:
"I sincerely believe justice will eventually prevail."

"Nevertheless, I sincerely regret that this case ever happened and has gotten to this point. I will continue to live my life in a way that confirms I am a good and honorable citizen."
An NFL spokesman said "the matter remains under review."
Bonilla-Fuentes, who was 41 at the time of the assault, has filed a civil lawsuit against Jackson seeking $1.5 million in damages.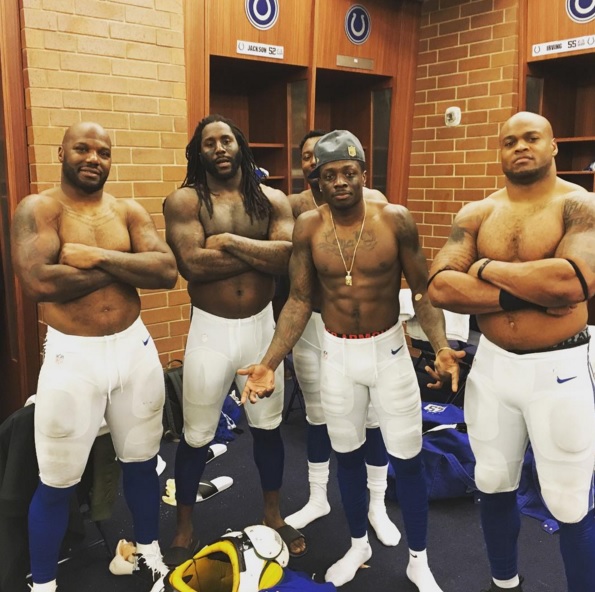 We hope he gets it, because we delivered pizza before and that job sucked! We had to deal with some real @ssholes!
Good luck Bonilla-Fuentes!