Conor McGregor wants another shot at Floyd Mayweather, but this time it has to go down in the UFC!
Conor McGregor is calling out Mayweather stating that he NEEDS to STOP FLIRTING with an MMA fight, and ACCTUALLY BOOK IT – or will regret it till he dies.  Read on and see what Conor McGregor is saying about Floyd Mayweather…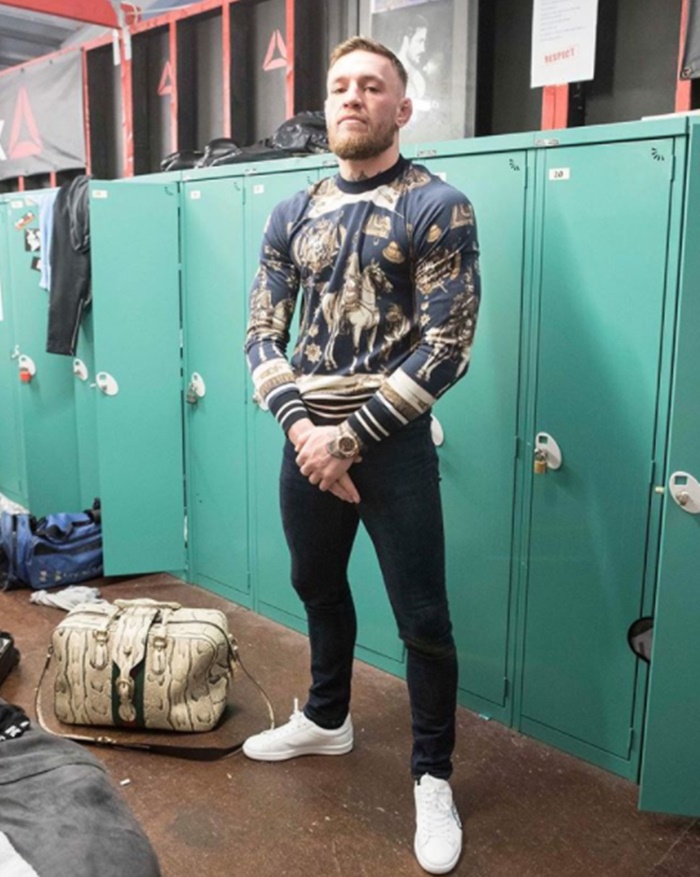 CelebNSports247.com has the latest boxing UFC news between champions Conor McGregor and Floyd Mayweather.
Apparently, Conor McGregor is tired of all the BS from Mayweather and now he wants to see some action from the boxing champion.
McGregor told Adam Glyn.
"If he [Mayweather] does do it, I know he's flirting with it, I would have respect for him."
If Mayweather is NOT serious about booking an MMA fight, Conor says:
Not booking the fight "will follow him for the rest of his days that he did not do it."
[rpi]
According to reports, Showtime Sports says he's talking with Floyd about getting a deal done … and expects the fight would pay Floyd in the 9-FIGURES.
Don't put all your boxing gloves in one ring, Conor has so many options he doesn't know which way to go. We can guess the direction of big money will be his choice.
Currently, Conor can fight in Russia against Khabib Nurmagomedov, but there is no confirmation if that fight will happen yet!
Bottom line, Mayweather, stop dragging your feet and book the dang fight!
Do you think Floyd will regret not fight Conor a second time in the UFC?