The UFC 200 main event between featherweight champion Conor McGregor and Nate Diaz is off, it's official Conor McGregor Pulled From UFC 200!!!
Find out who and why Conor McGregor was Pulled From UFC 200 on the flip…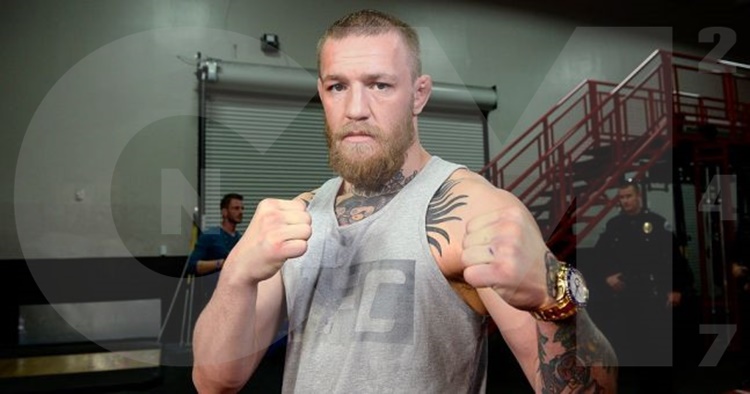 CelebNSport247.com has learned via ESPN's "SportsCenter" the the company's two most bankable fighters (Conor McGregor and Nate Diaz) has been pulled from a rematch with Diaz this July in Las Vegas!
Word is, Conor McGregor failed to agree to some of the required promotion for the event.
What did you Conor McGregor do?
Earlier today, McGregor sent out a cryptic tweet implying that he was retiring from MMA. That message blew up on social media, and White gave some indication of what it was really all about.
White said:
"Is Conor McGregor retiring? Only he can answer that question. I don't know…But Conor McGregor is not fighting at UFC 200."
A person close to McGregor today told MMAjunkie the fighter would make a public comment on his removal from the card within the next day. The person spoke on condition of anonymity because he was not authorized to publicly speak on the matter.
White said the promotion is working on new fights for the card, and that is likely to include a new fight for Diaz. White said McGregor is training in Iceland and didn't want to come to Las Vegas to film promotional spots for the card, which is set for July 9 at T-Mobile Arena with a main card on pay-per-view.
White explains:
"He didn't want to."

"He's in Iceland training and he felt leaving right now would hurt his training and getting ready for this fight. But every other fighter on the card was coming. I get accused of coddling Conor all the time, but at the end of the day I respect Conor … but it doesn't make you exempt for showing up for the press conferences and all the promotional stuff that we have to do. We spend a lot of money with this stuff, and you have to do it, man."

"Obviously we still have a good relationship with Conor. I respect Conor as a fighter and I like him as a person. But you can't decide to not show up for this things. You have to do them."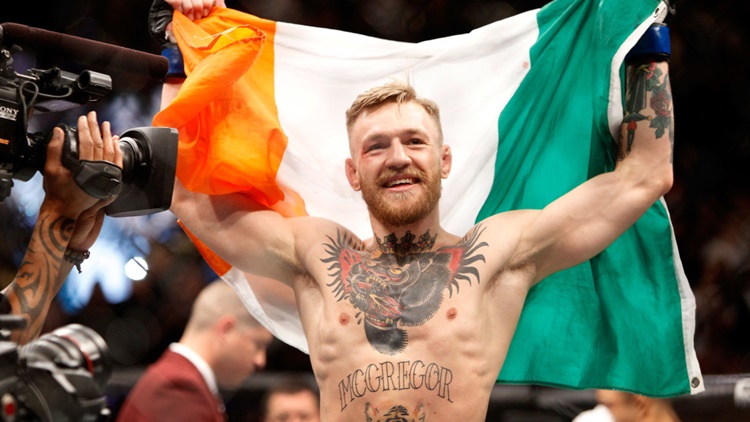 [rpi]
MMAjunkie reports:
McGregor (19-3 MMA, 7-1 UFC) in March suffered his first loss in the UFC when he tapped out to a Diaz (19-10 MMA, 14-8 UFC) rear-naked choke in a welterweight main event at UFC 196. The two were scheduled to rematch not long after that loss in the main event of UFC 200.

McGregor has become one of the promotion's most marketable stars, alongside former women's bantamweight champion Ronda Rousey. Before he booked his first fight with Diaz, McGregor was scheduled to fight lightweight champion Rafael dos Anjos for his title, trying to become the first in UFC history to hold titles in two divisions at the same time.

But when dos Anjos broke his foot ahead of the fight, the title plans were scrapped and McGregor fought Diaz in a welterweight bout, instead. It was the 27-year-old Irishman's first loss since November 2010.
The UFC 200 card now includes:
Nate Diaz vs. TBA
Champ Miesha Tate vs. Amanda Nunes – for women's bantamweight title
Jose Aldo vs. Frankie Edgar – for interim featherweight title
Travis Browne vs. Cain Velasquez
Kelvin Gastelum vs. Johny Hendricks
Derek Brunson vs. Gegard Mousasi
Joe Lauzon vs. Diego Sanchez
Takanori Gomi vs. Jim Miller
Enrique Marin vs. Sage Northcutt
Julianna Pena vs. Cat Zingano
Photo: Steve Marcus/Getty Images/AFP