Great news for Dallas Cowboys linebacker Jaylon Smith inks massive new deal, resigning with Dallas for 5-years, $64M extension that includes $35.5M guaranteed.
The best part of this is that Jaylon Smith gets $20M over the next 16 months and it makes him the third-highest guarantee at his position. Read on for more details…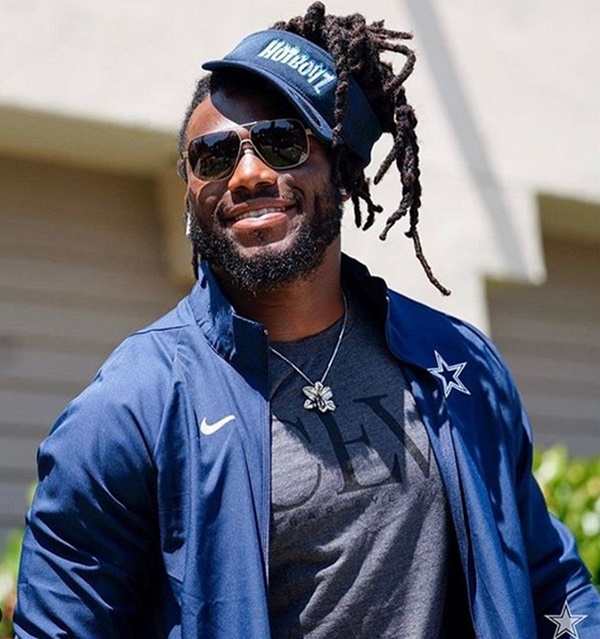 CelebNSports247.com reports that Dallas Cowboys linebacker Jaylon Smith was slated to make $1.3M in 2019, then the RFA tender. He's now under contract for 6 years and making big money.
Jaylon Smith deal is what Dak Prescott, Ezekiel Elliott, and Amari Cooper all want from Jerry Jones, but so far there has been negotiations only. Dak has turned down his offers wanting somewhere up around $40M, while Zeke is holding out in Cabo and refusing to participate.
Here is what we've learned via ESPN:
Cowboys owner Jones had this to say about Jaylon Smith's extension deal:
Y'all have been badgering my ass to get a contract done for the last three weeks. This is a contracted story. And this is a contracted story that is not just this year or not just next year, this has it all. It has an overcoming. It has talent. It has a rewarding ambition. Or it just has the beginning of what ambition will get you in the future. That's the biggest, most exciting thing about this.
Smith told the Joneses, who were sitting next to the linebacker at the news conference:
You took a risk, a $4.5 million risk, had I never been able to play again. So me understanding that, it was my duty for them to get the return on their investment. They've been able to do that. And now I'm fortunate enough to really be a Cowboy for life, [which] is what I want. I'm thankful to be here, for sure.
Smith's deal does not directly impact how much the Cowboys can pay Prescott, Elliott and Cooper, but, Jerry Jones said:
There's less pie, make no bones about it.
Stephen Jones added:
I wouldn't say (plenty of pie is left). We've obviously got a feel, and we still do want to get Amari and Zeke and Dak signed. That's still huge for us. Very optimistic. I know they're no different than Jaylon. They want to be here. They want to be Cowboys. I still stand by we want to get the contracts that they're having their happy moment like (Smith) and it's still good for the team.
As for Zeke, who is holding out in Cabo, Jerry Jones has responded:
Jones had this to say in response to Elliott being upset at his joke:
Look, I've earned the right with Zeke to joke. Period. I've earned it.
Advice to Ezekiel Elliott, dude get your ass back to Dallas and handle things like a man!