Dallas Cowboys quarterback Dak Prescott is back in the news, but this time for dating a teenager?
We hope this is NOT true, but we are hearing that Dak Prescott has a new
"new girlfriend" so to speak…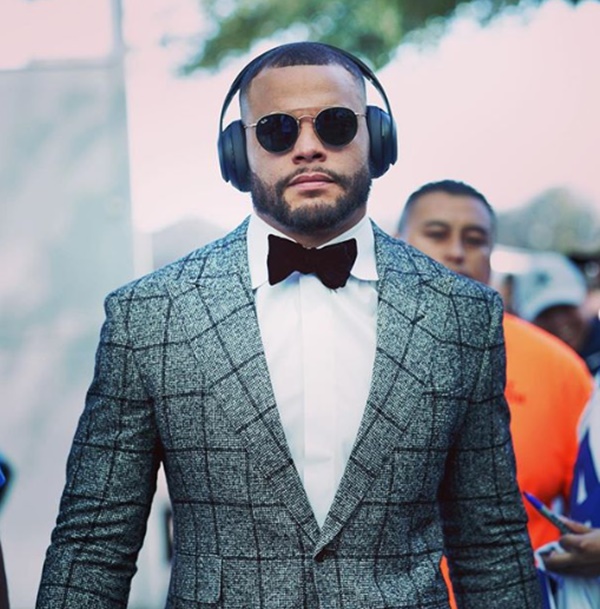 CelebNSports247.com got word via TerezOwens who spilled the tea first on this rumor.
We are filing this as gossip because we are hoping that Dallas Cowboys quarterback Dak Prescott is smarter than this.
According to TerezOwens, Cowboys quarterback Dak Prescott runs through women like most change their underwear, so take this "new girlfriend" like it's nothing special. This comes to us via our tip box. "She was telling the blog people were messaging her! Mature"
The 25-year-old Cowboys quarterback is the center of Trade talks right now.
The LandryHat reports:
It has been a long time since the Dallas Cowboys signed a high-priced free agent. The once NFL leaders who won three Super Bowls in four years seem to be following the New England Patriot blueprint?
In the 1990s, the Cowboys led the league in most draft picks in the first, second and third rounds from 1989 through 1993 with 24. Now it's the Patriots, but could things change?
The Cowboys will have several players seeking significant contract upgrades in the next few years with quarterback Dak Prescott likely the biggest decision. Now the question is, "Could Dak Prescott be on his last year with the Cowboys?"
Would the Cowboys be willing to move on from Prescott and trade him at the end of the 2019 season? Or will the team honor his contract increase?
The Cowboys currently have $47,545,275 in cap space. With goals to sign Dak, DLAW, and Zeke long-term this offseason. Dallas is still looking to sign a Safety.