Dak Prescott + Natalie Buffett Officially A Couple!
These days, if anything happens in your life most of us, are dying to get into your social media account to look at your life.
We refuse to give a guess on a first pet.
Your status is everything these days on social media, so when you announce you're no longer single on social media then it's real.
That leads us to Dallas Cowboys quarterback Dak Prescott who has officially taken himself of the dating market, this according to girlfriend. Read on. since to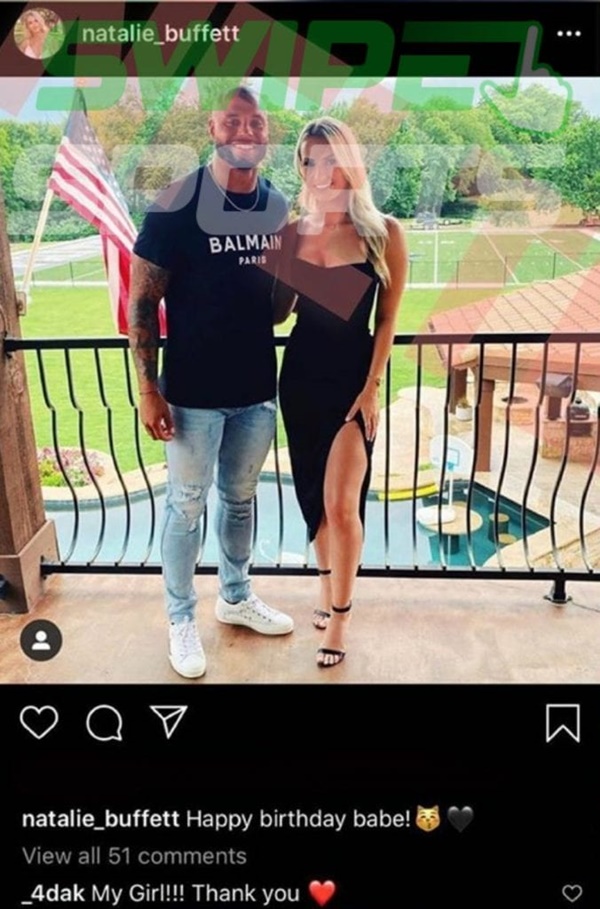 CelebnSports247.com reports that Dak Prescott's girlfriend Natalie Buffett took things to the next level according to Swipe Sports.
It appears that Natalie Buffett posted a picture of her and Dak Prescott, wishing him a happy birthday.
And it appears that since Natalie posted a photo with Dak on her social media page, the RUMORS are no longer.
The photo taken at his birthday confirmed that Natalie is getting her cakes smashed by the Dallas Cowboys hunk.
NOTE: Nothing says we're dating like an Instagram birthday post.
Congratulations to Dak and Natalie on making things legit.
Are fans of the Cowboys quarterback just helping to fuel rumors on is this something that is NOT true!
What do you think about Instagram photos?