It's official, The Dallas Cowboys have release their franchise leader, Tony Romo, in passing yards and touchdowns over 14 seasons with the team.
Read more on the latest development with the Dallas Cowboys who has released Tony Romo…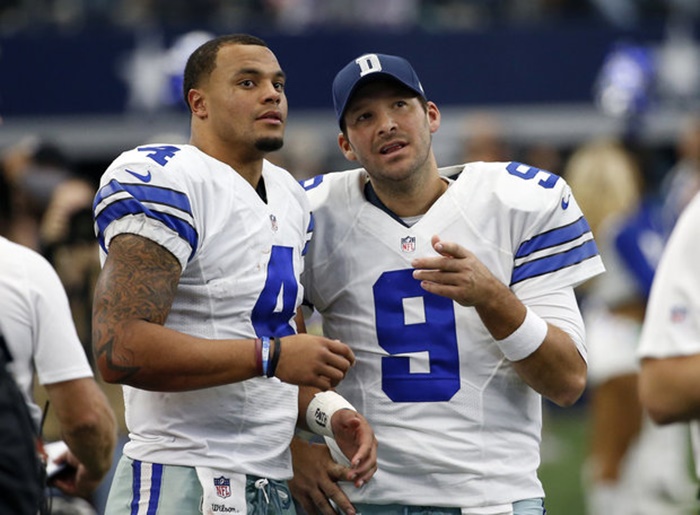 CelebNSports247.com has learned that Tony Romo lost his job last season after being injured and watching his replacement, rookie Dak Prescott,
Dak Prescott became one of the most surprising free agent revelations in the 2016 NFL season. With that said, where will Tony Romo go?
Right now, the most likely suitors for Romo are the Broncos or Texans.
The Broncos never settled on a starter last season, and the Texans were not pleased with the performance of Brock Osweiler after signing him to a $72 million contract in the off-season.
[rpi]
This leaves the door wide open for Tony Romo on where he will land. He is expected to take a tour visiting interested teams, and may take his time before electing where to sign.
CelebNSports247.com has also learned that, on Tuesday, Romo reportedly landed in Denver ahead of a planned meeting with the Broncos.
We will keep you posted…