Dana White has plans for Conor McGregor, but it has NOTHING to do with UFC's welterweight fighter Jorge Masvidal who just brutally knocked out Ben Askren.
Continue on to see how Dana White is protecting Conor McGregor from a Jorge Masvidal Fight…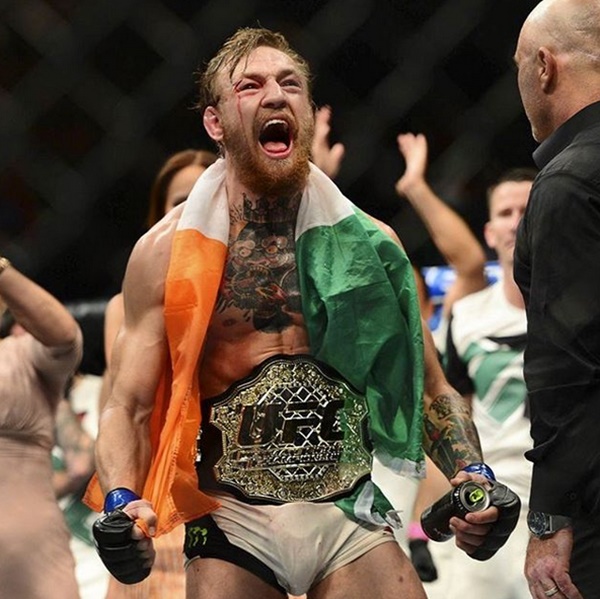 CelebNSports247.com reports that UFC president Dana White is protecting Conor McGregor since he marches to the beat of his own drum.
Dana White feels that there is so much uncertainty surrounding the future of "The Notorious". Although, he is optimistic that fans will see McGregor compete soon.
White said:
He'll either be back this year or early next year. We'll see how this whole thing plays out in September.
The September event that White is referring to is UFC 242, which will be headlined by a lightweight championship bout between Khabib Nurmagomedov and Dustin Poirier.
There is a potentially a lot of money in a rematch between Nurmagomedov and McGregor, but White declined to commit giving the fact that McGregor won that fight. White says that "it will shake a lot of things up, whoever wins that fight."
Of course, White also refused to say one way or the other whether a trilogy bout between McGregor and Nate Diaz was on the table.
One topic he was adamant about was that McGregor would not be fighting Jorge Masvidal, the longtime veteran who has experienced a recent surge in popularity due to back-to-back knockouts of Ben Askren and Darren Till.
Recently, Masvidal called for a bout with McGregor, calling the former dual-division UFC champion "an easy paycheck."
White doesn't want to see McGregor wade into those waters anymore despite having done so twice for a pair of lucrative bouts with Diaz back in 2016, said:
Masvidal's too big for Conor. … [Conor] shouldn't have [fought at 170]. I hated that he did it," White said. "Not only did I hate that he did it once, I hated that he did it twice. He doesn't belong at that weight. There's plenty of fights for [Masvidal] in his weight division without Conor.
White continued:
He's too big for Conor. Conor doesn't belong at 170. He's got the balls to fight at 170, but he doesn't belong there.