The unbeaten WBC Welterweight Champion Danny "Swift" Garcia gives a tour of his old neighborhood in Philadelphia, leading up to the Keith Thurman fight.
Danny Garcia, the boxer who is in the hurt business reflect on his roots…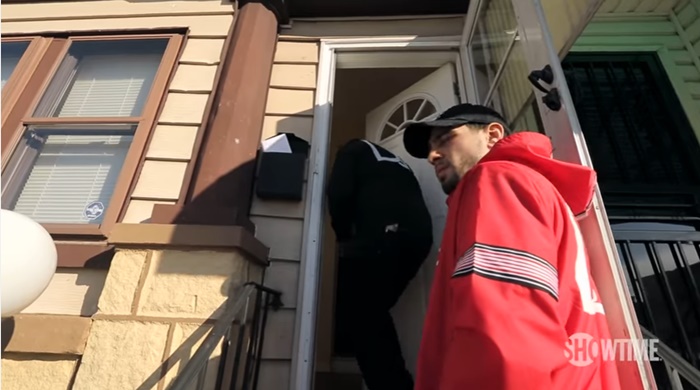 CelebNSports247.com takes you back as Danny Garcia looks back at his upbringing in Philly, his home, his friends, and his girl, who is the mother of his child.
Danny says:
"Everything comes from this neighborhood" in Philly.
It all starts somewhere and for Garcia Philly was the place where he began. Garcia started boxing at 7-years-old. The undefeated WBC Welterweight Champion grew up without his father who was imprisoned until he was older.
Now, Danny and his father are perfectly matched. Garcia's dad coaches and Danny listens. He is looking forward to the upcoming fight on March 4 against Keith Thurman, who was said to be Mayweather's successor in boxing.
[rpi]
Who will win?
Danny Garcia it the unbeaten WBC Welterweight Champion, but can he hold that title after the fight is over on March 4th? He says that Thurman will help define his legacy.
Watch Danny take you back to Philly below on Back Home via SHOWTIME Boxing:
It should be a fight to remember, but losing the fight could RUIN a career. This is a definitive moment for both boxers when then enter the ring.
Two undefeated fighters will step into the ring, one will become a first time loser and the other will remain undefeated!
Former pound-for-pound champion Floyd Mayweather weighs in on the upcoming fight.  SHOWTIME Executive VP & General Manager of SHOWTIME Sports Stephen Espinoza, boxing analysts Paulie Malignaggi and Mauro Ranallo discuss the  fight. They talk about the risks and rewards as two undefeated welterweight world champions Keith Thurman and Danny Garcia.  Whose boxing career will remain unblemished on the line March 4, 2017?
Who do you think will be the victor on March 4th when Danny Garcia battle for to stay undefeated against Keith Thurman?
Who do you think will win the fight?