One thing everyone should learn from this incident with Dallas Cowboys DeMarcus Lawrence is step correct or don't step at all!
The Dallas Cowboys DeMarcus Lawrence went on an EXPLOSIVE RANT this week and we've learned to steer clear when he's like this. The passion for playing in the NFL is real. Read on…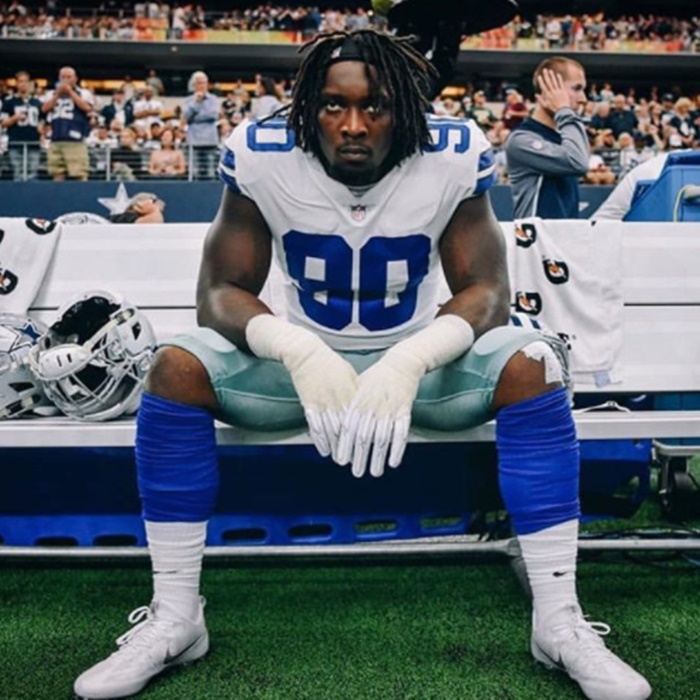 CelebNSports247.com has the latest on Dallas Cowboys DeMarcus Lawrence, who had a few things to say after beating the Giants on Sunday.
A video of DeMarcus Lawrence going off in an EXPLOSIVE RANT surfaced following the game about officiating, in particular, a lack of holding calls by linemen against him.
Lawrence realizes he a fine is coming, whether he's got a point, or not.
We bet the guys interviewing him never expected things to go left when they asked Lawrence his feeling on the game.
[rpi]
WFFA-TV reporter Joe Trahan had this to say about D-Law:
"Cowboys DE Demarcus Lawrence goes on an explosive rant about officiating, in particular, a lack of holding calls by linemen against him. And yes, Lawrence realizes he a fine is coming, whether he's got a point, or not. And yes, he probably does."
Watch the Cowboys DE going off:
Cowboys DE Lawrence goes on an explosive rant about officiating, in particular, a lack of holding calls by linemen against him.

And yes, Lawrence realizes he a fine is coming, whether he's got a point, or not. And yes, he probably does. pic.twitter.com/UU51xQi05p

— Joe Trahan (@JoeTrahan) December 10, 2017
One thing D-Law makes clear all the time when in his way on the field or come at him sideways:
"I will eat yo face off that just the dog in me. Time for me and my dogs to eat. #BewareOfDogs #90 #Tank #D-Law"