Over the weekend after news broke that LaVar Ball was banned from ESPN for making an inappropriate comment towards Molly Qerim former NFL star Dez Bryant is weighing in and CALLING HER OUT!
Dez Bryant wasted no time to speak his thoughts on the controversy between LaVar Ball and what he stated on First Take Molly Qerim. Read on…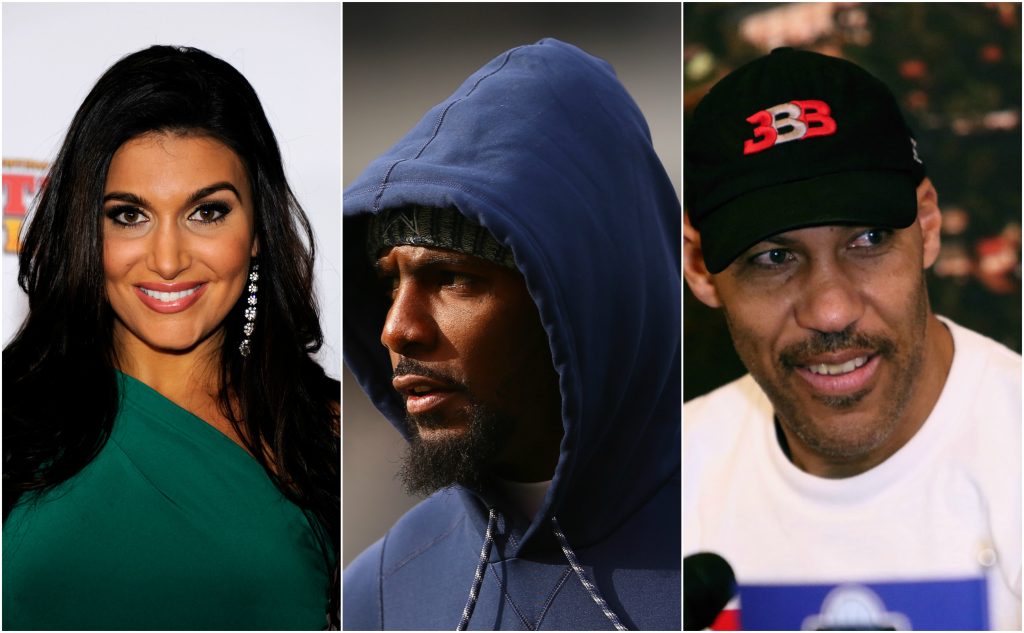 CelebNSports247.com reports that Dez Bryant, who has never been shy about speaking his opinion on various topics, is now weighing in on First Take's Molly Qerim.
First and foremost, these days everyone is too hypersensitive especially Molly Qerim. Dez Bryant took to Twitter in a series of tweets to weigh in on the controversy with LaVar Ball.
A fan of Dez tried to check him about the alleged sexual innuendo towards Molly Qerim.
He tries to say He didn't say "we can switch gears…". He said," you can switch gears with me anytime!"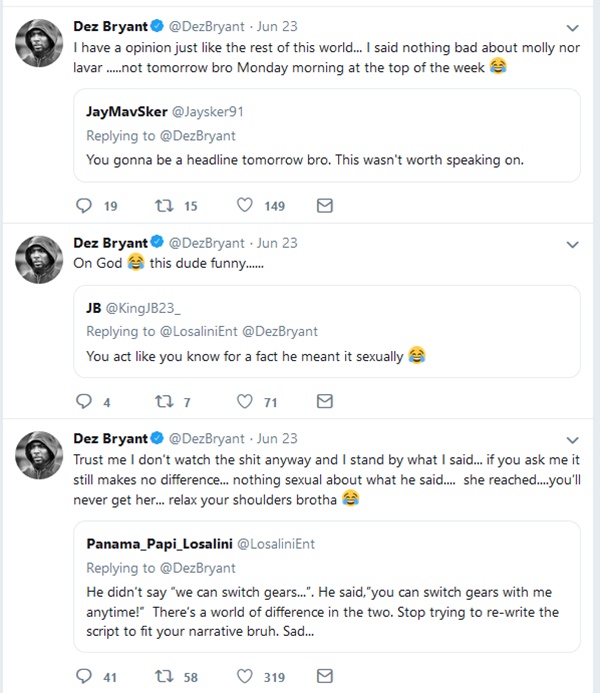 We would like to be one of the only sports sites to agree with Dez Bryant who took to social media to state his opinion.
Dez Bryant CALLS OUT Molly Qerim on social media stating:
Molly Qerim, I'm late but I just saw the ESPN video of you and LaVar Ball. Just being real … you owe that man an apology straight up. I didn't even sense foul play from him … you dramatically overreacted. Mature women like Doris Burke need those jobs.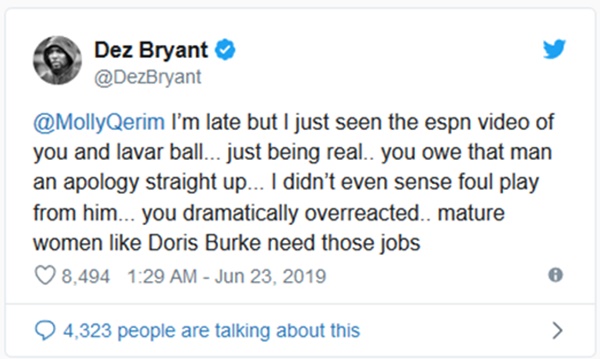 During an appearance on First Take last week, Qerim stated that she wanted to "switch gears" to another topic, to which Ball replied that she could "switch gears with me anytime."
That was NOT offensive. It was harmless flirtation, but NOT sexual in any way. Qerim is using the MeToo movement to her advantage, but this is NOT an incident like she claims.
As we previously reported ESPN banned him from all of their platforms going forward.
Bryant points out:
I'm saying more women who know there stuff and smart enough to know every man don't want them.. it's a job… she's out of line… I didn't see nothing sexual about what he said.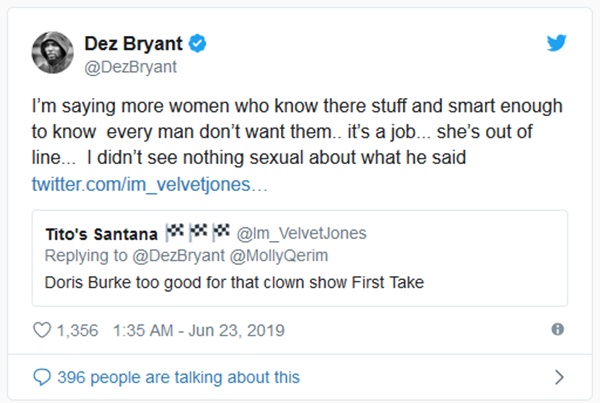 LaVar Ball's rep say otherwise.
Thoughts?