Ex-Cowboys WR Dez Bryant May Sign To Patriots?
Current free-agentand ex-Cowboys wide receiver Dez Bryant had fans wondering if he is going to sign with the Patriots. Read on…
CelebNSports247.com has the latest RUMOR coming from former Dallas Cowboys WR Dez Bryant's recent activity on social media seems to suggest he already has a team in mind.
It's been two years since anyone has seen Dez play on the NFL field, but Bryant still remains a hot name that could help any team that he is put on.
A screenshot was taken from his personal Instagram he complained about how "money and position" have "f–ked up" the NFL culture and maintained that he doesn't see himself as being better than his contemporaries at his position.
After receiving a comment from someone who predicted he's "going to the Pats," Bryant responded with a succinct "maybe lol."
Then Dez Bryant writes:
If you about it and understand patience come with your vision hit me… I got too much money I could be flipping
Come ride with me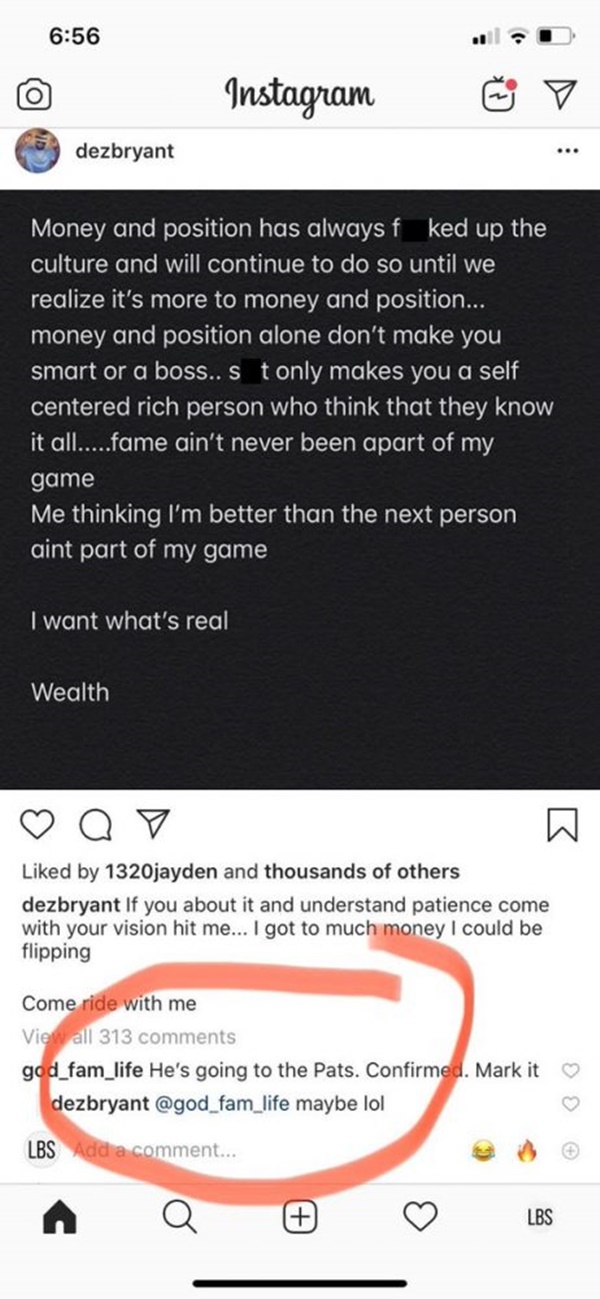 Dez last played a full season in 2017 for the Cowboys where he racked up 69 catches for 838 yards and six touchdowns. He was cut during the offseason and eventually signed with the Saints in 2018, but he never suited up for them as he was soon placed on injured reserve due to a torn Achilles tendon.