Remember last season Albert Wilson, who led the NFL in yards suffered a season-ending hip injury last October spent more than 10 months rehabbing that hip injury and working his way back into the lineup.
Now, the Miami Dolphins could be forced to play Sunday's home game against the New England Patriots without one of the team's top offensive playmakers. Well, Albert Wilson just got sidelined by Hamstring Injury…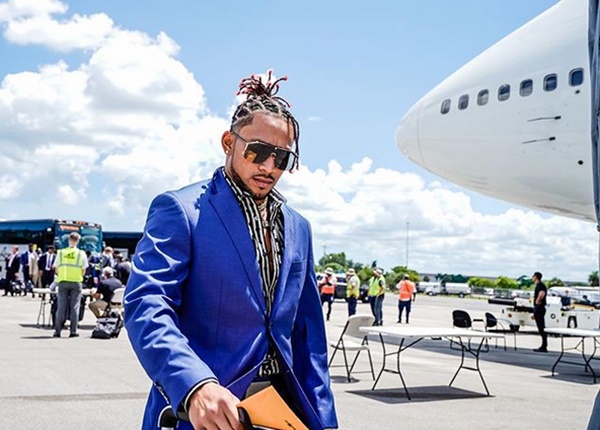 CelebNSports247.com has learned that the 27-year-old Dolphins wide receiver Albert Wilson is back on the injury report and more than likely will NOT be playing on Sunday.
Here is what we've learned:
It appears a hamstring strain that kept Wilson from playing in the second half of last Sunday's 59-10 loss to the Baltimore Ravens has not improved much.

Dolphins wide receiver Albert Wilson, who caught two of the four passes thrown his way against the Ravens, turning them into 13 yards, was held out of Wednesday's practice. It is possible he was receiving rest or treatment day on Wednesday and could return to practice later this week. – Sun Sentinel

Wilson, who caught 26 passes for 391 yards and contributed five touchdowns in the seven games he played last season said:
I have to do a better job of taking care of my body so I can give the offense a chance, and the team a chance to play better.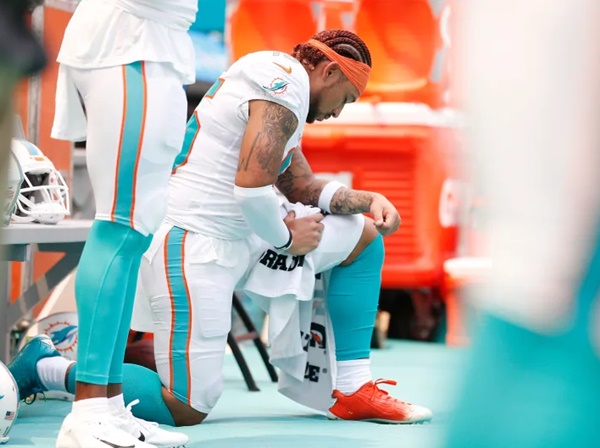 Miami Dolphins wide receiver Albert Wilson still takes a Knee despite Jay Z's saying "it time to move past kneeling."
The Root reports that three years after Colin Kaepernick first took a knee on the sidelines of a game, Miami Dolphins wide receiver Albert Wilson took a knee during the national anthem for his team's season-opening 59-10 loss to the Baltimore Ravens Sunday evening.