Robert Nkemdiche Just Can't Find a Team that works for him!
The last time Robert Nkemdiche made headlines, he was struggling to run basic warmup drills.
Now, the Dolphins have given up on Robert Nkemdiche. The Miami team has released the former first-round pick after he played just two games in Miami. Read on and find out why the Dolphins Release Robert Nkemdiche …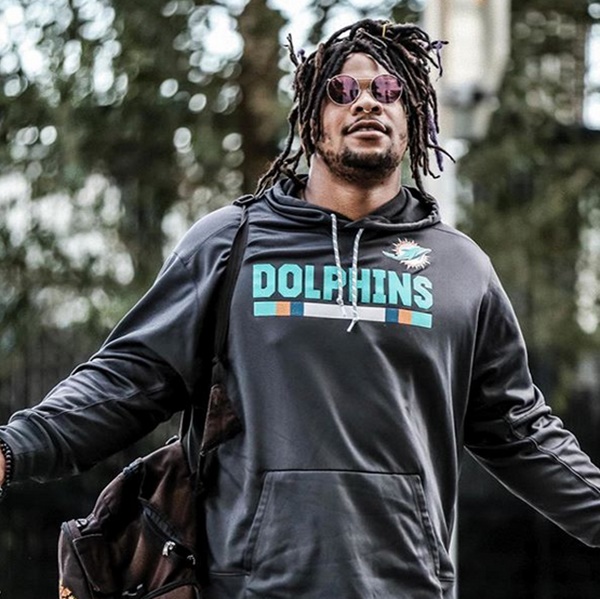 CelebNSports247.com reports that the Miami Dolphins have officially announced that they are saying goodbye to defensive end Robert Nkemdiche.
The Dolphins signed Robert Nkemdiche in August after the Arizona Cardinals released him after he showed up to training camp out of shape.
Now, The Dolphins Release Robert Nkemdiche! Get the details why:
The Cardinals selected the defensive tackle out of Mississippi with the 29th pick in the 2016 NFL draft. He played 27 games over three injury-wracked seasons, with a torn ACL last December signaling the beginning of the end of his time in Arizona.
Why The Dolphins Cut DE Robert Nkemdiche:
The Dolphins placed him on the active/PUP list after signing him to give him time to further work into game shape. In August, he reportedly failed to run across the width of the field and back during a warmup prior to a preseason game.
Nkemdiche, 25, will presumably now look to another team to take a chance on him. He has already failed opportunities with two teams.
It was said back over the summer that Robert was in the worst shape of his life. He NEEDS to stopping eating all them damn burgers.