Drake Goes Viral with 'Chips with the Dip' Championship Speech about the Toronto Raptors winning the NBA Finals.
You would think that Drake is an owner of the Raptors, but he plans on being a future owner of the Toronto team. Read on to watch Drake goes viral with 'Chips with the Dip' Championship Speech…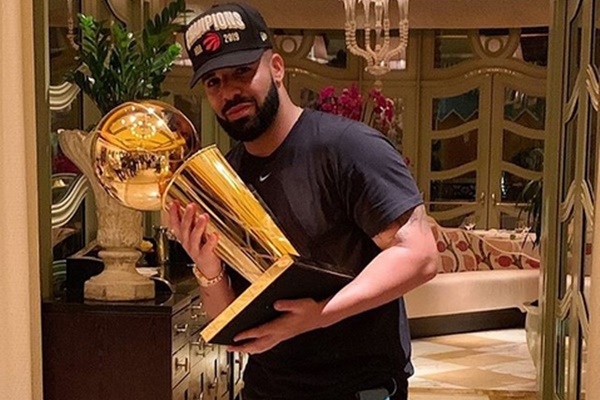 CelebNSports247.com has the latest from Toronto since Drake has been celebrating non-stop that his team won the NBA Finals.
It's almost like the Raptors Ambassador Drake played his damn self, but in all honesty, he just loves his team and was completely excited for their first win in the NBA.
The Raptors have only been in the NBA since 2014, so winning the NBA Finals within 5 years is impressive.
So what is the Drake 'Chips with the Dip' Championship Speech that everyone is talking about?
Drake gave an interview with reporters, and he was quickly roasted for it online by fans, who called out the Canadian superstar for acting like he was on the team.
Check out how he is talking about Chips and Dip?
Take a look at the "Peak" rapper who continues to come off like he is one of the Raptors. Did he forget that he was courtside cheering the team on and NOT playing?
Drake finally writing his own lyrics ?#wethenorth #NBAFinals pic.twitter.com/NzZUhzqeQe

— SportsGossip.com (@sportsgossip) June 14, 2019
Then to top that off, here he is posing with the NBA Championship trophy…why…he is NOT a Raptor.
We bet Drake bought one of those suvenior onces that superfans can buy, but still, why?
At least he Facetimed with Seph Curry.