During the Golden State Warriors parade on Tuesday, Draymond Green was shown love by his girlfriend Hazel Renee. The NBA couple were spotted with their tongues out. A signature photo they've started doing.
In fact, check out Hazel Renee and her man Draymond Green with their tongues out and ready for fun during the parade…
Hazel expresses that this is what happy looks like. We bet it does, Draymond and his Golden State Warriors teammates just won another NBA championship. Did she think he'd be upset?
We previously told you that Draymond and Hazel were getting serious about their relationship a month ago, and now the two were spotted together on the Warriors float during the parade.
How many GF's were riding with their man on the floats that day?
She writes:
All season long….to support. To love. To not give you headaches but be a place of peace. A personal masseuse. Temple rubs that knock you out when you can't sleep. There is no better place I'd rather be but with you on this amazing journey! Where most would feel entitled…I am Thankful! This is what #Happylooks likkkee??
Here is the photo hazel posted while she was riding with Green on the Warriors float during the Parade that went down on Tuesday morning in Oakland.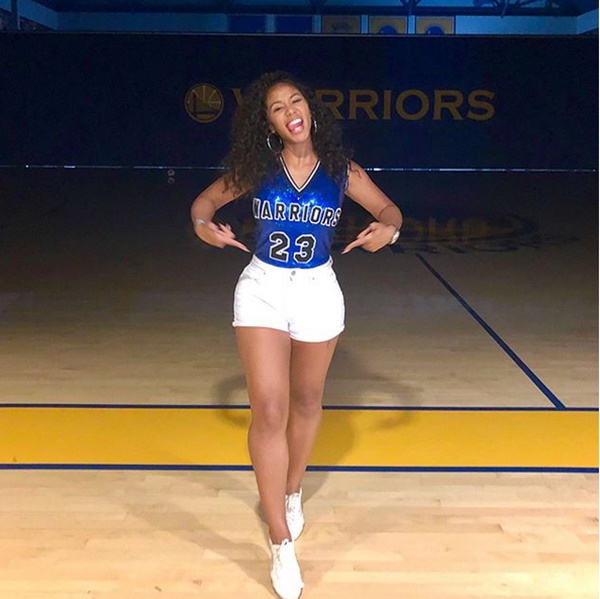 Did anyone else notice how long Draymond's tongue is? Just saying.