This is not only disturbing, but it makes you think twice about another athlete starting a charity since Ex Browns WR Reggie Rucker Sentenced To Jail For Stealing From Charities!!!
Get all the details on the former NFL star turned criminal Reggie Rucker…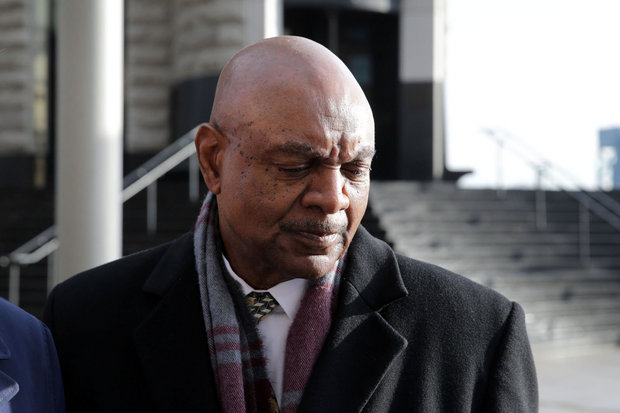 CelebNSports247.com can't wrap this around our head since most NFL players gets loads of money to play football for ex amount of seasons and the blow it all on women, booze, mansions, yachts, and wasteful cars.
And the sad part is NOT one of them is an investment. All the things we mentioned is WASTE! The women who love these men were with them before the fame. The ones after are all gold diggers ready to spend the money. Plus the entourage of boot lickers, so-called friends who came out of the wood work and family who now loves you.
Athletes NEED to wake up and thing about themselves, their parents, siblings and investing their money for the day the ball stops being thrown. Everyone else is in question, this way they don't end up like the newly found statistic of NFL baller turned criminal, Reggie Rucker.
Reggie Rucker has now tarnished his legacy of fame, and will now and forever be remembered as the ex Browns wide receiver who steels from charities. TRUST GONE!
The details of this case are quite intriguing and you'll raise your eyebrows when you hear what defense Reggie Rucker's lawyer took.
Rucker, 68, pleaded guilty in February to wire fraud and false statement charges after an FBI investigation found that he had stolen more than $100,000 from the two groups, with much of the money withdrawn from ATMs at casinos in Cleveland, Las Vegas and elsewhere. Rucker withdrew hundreds of thousands of dollars from bank accounts he oversaw, authorities said.

Prosecutors said in a statement Wednesday that Rucker would solicit donations and then use the money to pay off markers at casinos as well as personal expenses. The diversions occurred between 2011 and 2015, prosecutors said.

U.S. District Judge Dan Polster ordered Rucker to pay $110,000 in restitution, money that is expected to come from Rucker's share of a settlement of a class-action lawsuit against the NFL for hiding concussion risks.
How did the defense respond to that and was their stance seen as an excuse?
Defense attorney Michael Hennenberg said after the sentencing hearing on Wednesday that Rucker's gambling addiction resulted from poor impulse control, a condition caused by atrophy in a portion of his brain's frontal lobe.

"Reggie never offered that as an excuse," Hennenberg said, adding that Rucker has been in treatment the last two years for his gambling addiction and his brain injuries.
Where he will serve his 21-month sentence will be determined soon.
If must suck to go to jail as a senior citizen…he should be chilling on a beach, but he tossed that away. Loser!