We just got word that Ex-Dallas Cowboys star Marion Barber III was arrested in Texas on Wednesday.
According to reports, former NFL running back Marion Barber is in trouble with the law once again stemming from a "criminal mischief" incident from July 2018. Read on for more on Marion Barber III Arrested…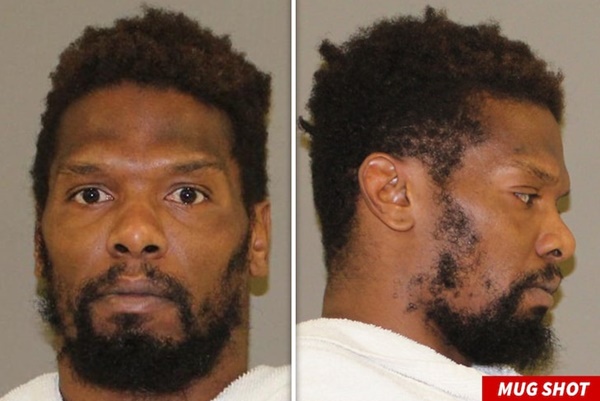 CelebNSports247.com has the latest NFL news regarding former Dallas Cowboys running back Marion Barber III who was arrested by the Prosper Police Dept. and transported to a Denton County jail.
Here is what we've learned about the 36-year-old Marion Barber III.
Although details are a bit unclear at the moment, what we are hearing is that Barber was booked on at least one count of misdemeanor criminal mischief — and he's still in custody as of this post.
This means if he is found guilty, Barber will face the maximum punishment of 1 year in jail and a fine of up to $4,000. for misdemeanor criminal mischief.
If you recall, Barber was stud running back for the Cowboys from 2005 to 2010 — he even made the Pro Bowl in 2007.
Before the NFL, Barber was a standout at the University of Minnesota where he led the Golden Gophers to the Music City Bowl in 2004 and was named the game's MVP.
He was selected in the 4th round of the 2005 NFL Draft.
Though trouble seems to follow him, back in 2014 Barber flashed loaded gun in church. Following the incident he was detained and taken for a mental health evaluation.
At the time, Barber had brought a loaded 9mm handgun into a church and "removed his jacket showing the congregates his firearm," according to TMZ. The ex-Cowboy was disoriented, according to a police report obtained by the site, and didn't know "what year it was or where he was at."
Hopefully he can turn his life around one day soon.