Shockwaves rang out as news broke that Ex-NFL quarterback Jared Lorenzen Dead at 38.
Jared Lorenzen aka The Hefty Lefty has died at 38, his family confirmed. Read on for more on Ex-NFL Quarterback Jared Lorenzen…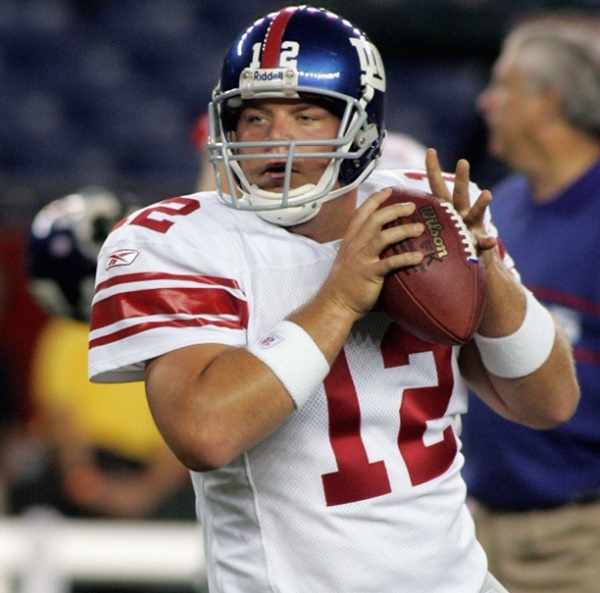 CelebNSports247.com reports that Ex-NFL Quarterback Jared Lorenzen aka The Hefty Lefty has passed after battling heart and kidney issues for a long while.
According to reports, Jared Lorenzen was admitted to the hospital over the weekend and underwent dialysis after falling ill with an infection that affected his kidney and heart.
Hospital doctors tried to save his life, Lorenzen succumbed to his ailments and passed away Wednesday.
Ex-NFL Quarterback Jared Lorenzen's family said in a statement:
It is with heavy hearts that the family of Jared Lorenzen would like to extend our sincere thanks and appreciation for all of your support and prayers over the past 6 days.

We are deeply saddened to announce the passing of Jared today, July 3, 2019.

Again, we appreciate all of the warm wishes and prayers but as a family, we would request your respect and privacy.
Eli Manning released a statement on Lorenzen's passing, saying:
Jared was a great teammate and friend. We competed against each other in college and came to the Giants together. My thoughts and prayers go out to his family. I will always remember his competitive spirit and his good nature. Jared has left us all way too soon.
His last post on social media came in April. He was NOT looking great and extremely heavy.
View this post on Instagram