Former Baltimore Ravens running back Alex Collins found himself on the wrong side of the law.
Back in March, he was arrested after his vehicle crashed into a ditch near the team's practice facility. The problem came when cops arrived on the scene only to discover a major amount of marijuana and a handgun. Read on and watch Alex Collins Arrest Video…
CelebNSports247.com reports that since a video has surfaced of the situation courtesy of TMZ showing Collins denying the weed was his and blaming his buddy, Tykheem "TJ" Dunaway, who was a passenger.
Dunaway was a passenger in the vehicle but left before cops showed up at the scene. But the problem is this, once TJ returned, he told cops that the weed belonged to ex-Ravens RB Alex Collins.
TJ told the cop the weed definitely belonged to Collins:
It's his. I didn't know it was in the car until it crashed because we were coming from a party.
The two passed the blame on each other denying who marijuana it truly was. Eventually, both dudes were arrested for possession of the weed … while Collins was also booked for having a handgun in his vehicle.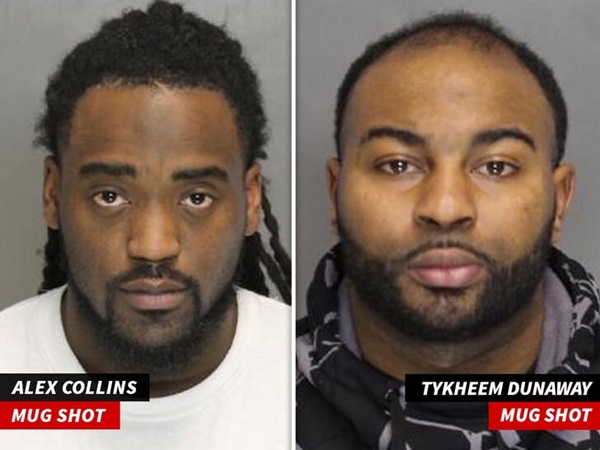 What happened next?
Collins was cut from the Ravens after the incident and then hit with a 3-game suspension from the NFL.
In October, he agreed to a plea deal. Alex Collins ultimately pled guilty to two misdemeanor charges of possession of a handgun and possession of weed, which resulted in probation and a fine.
In return, his felony charges dropped.
These days, the former running back Alex Collins is still looking for a team this season
The former Seattle Seahawks fifth-round pick has 1,509 rushing yards and 14 rushing TDs in his 3-year NFL career.