We previously reported that Ex Seattle Seahawks draft pick Malik McDowell who was tased + attacked by white cops has now been suspended.
Continue on to get more details on Malik McDowell Suspended…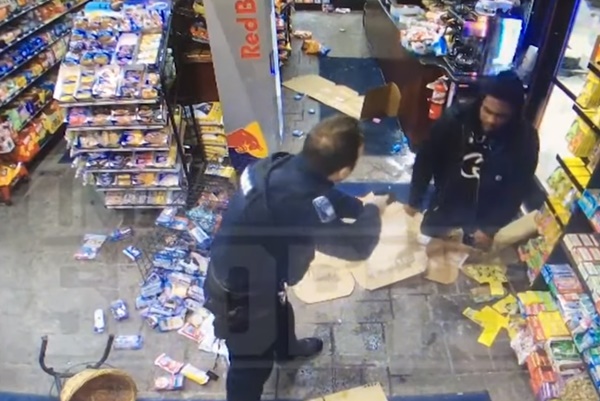 CelebNSports247.com reports that the NFL has suspended Malik McDowell first two weeks of the 2019 season.
Ex Seattle Seahawks draft pick Malik McDowell, who is looking to find a team to start his career is now looking for an NFL team to call home.
The 23-year-old is currently a free agent but he had a good meeting with the Dallas Cowboys during the offseason. There is no word if the Cowboys will sign him.
Malik is seen in a video fighting a white cop after the officer was up in his face yelling at him while he requested to know why he was pulled over and wanted to speak to a supervisor.
The cop was resistant in doing so and when Malik got up and walked in the gas station store, that is when the cop tried to cuff him. From there the two men got in a fight-ending with McDowell being tased.
He was unfazed by the taser and got up and assaulted the cop. The media has painted a picture that the defensive lineman fighting a cop at a Michigan gas station.
This is the same report from February when the 6'6″, 300-pound lineman was arrested back in February after he got violent with a police officer during a routine traffic stop. Since the surveillance has been released you can see McDowell get physical with the cop.
He's now facing multiple criminal charges including assault and battery.
Malik was a stud during his college days at Michigan State and clearly has tons of potential. Since his college days, his life has fallen apart.