Ezekiel Elliott SLAMS Jerry Jones Criticism of Coach Jason Garrett!
Immediately after the loss to the New England Patriots on Sunday, Dallas Cowboys owner Jerry Jones criticized head coach Jason Garrett and the rest of the team's coaching staff.
During an appearance on 105.3 The Fan, Jerry Jones was asked straight-up if he's considered removing Garrett after the Cowboys lost to the New England Patriots on Sunday, blowing several opportunities to win the game. On Tuesday morning, he doubled down on his criticism. Read on for more about Zeke slamming Jerry Jones Criticism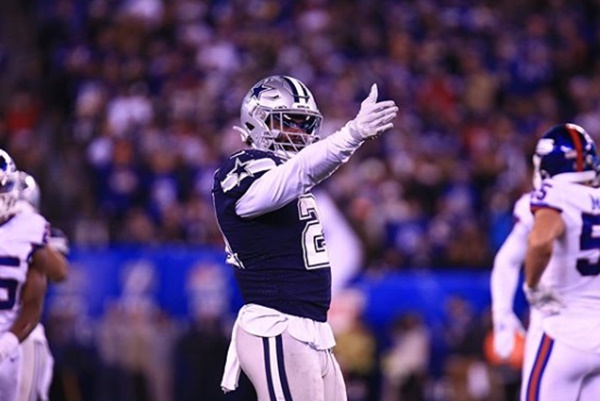 CelebNSports247.com reports that even though Jerry Jones said that he will NOT ax Dallas Cowboys head coach, Jason Garrett, during the 2019 season RB Ezekiel Elliott is feeling some type of way.
Get all the details on why Ezekiel Elliott slams Jerry Jones criticism of head coach Jason Garrett.
Running back Ezekiel Elliott fire back at the Cowboys owner by referring to his comments as "outside noise."
Elliott said [according to Ed Werder of ESPN]:
We're not worried about the outside noise. We know what's important. We know we need to be ready to play this Thursday. We have a job to do and can't let anything distract us from that.
The bad thing about Dallas losing is this:
The tension in the Cowboys organization is at an all-time high as the team has failed to beat a team above .500 all year, and with each loss, they continue to let a struggling Philadelphia Eagles team stay in the NFC East race.
The Cowboys are 6-5 and remain in first place in the NFC East. We will see how things go when they host the Buffalo Bills on Thanksgiving day.
What do you think of Ezekiel Elliott slamming Jones criticism?