Former Browns quarterback must have known what was coming so he partied like there was no tomorrow, because now Johnny Manziel indicted!!!
Get all the details on Johnny Manziel Indicted on the flip…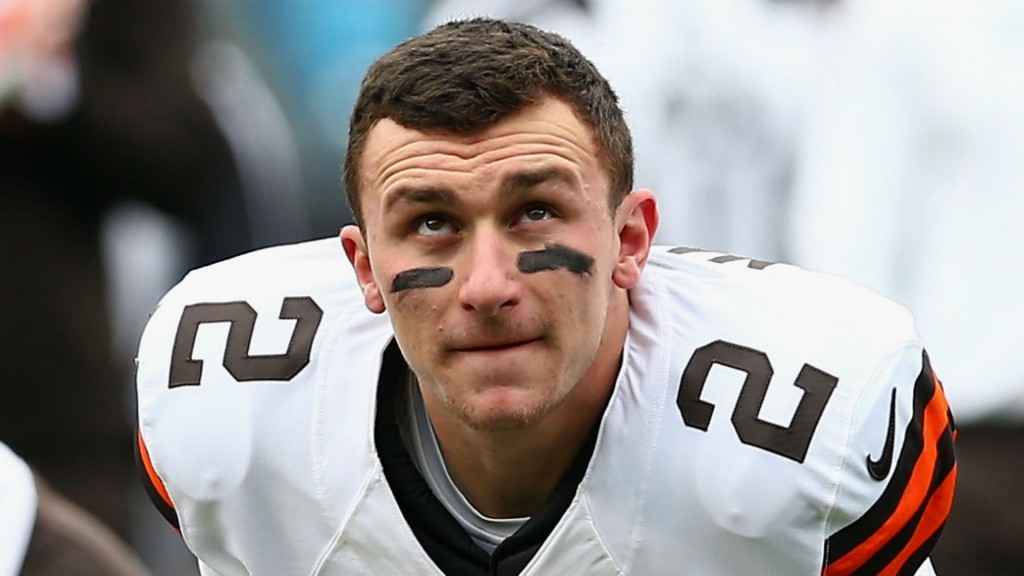 It looks like Johnny Manziel can say goodbye to his NFL career for good since he has been indicted by a Dallas County grand jury on a misdemeanor assault charge stemming from an incident involving his ex-girlfriend!
CelebNSports247.com has more on Manziel, since a grand jury reviewed evidence in the assault case Thursday, per the report, and determined that there was enough evidence to charge Manziel on allegations that he attacked Colleen Crowley earlier this year.
Wow!
What will happen to the former Cleveland Browns Quarterback?
Currently, a formal announcement is expected Monday, but his misdemeanor charge is punishable by up to a year in jail and a $4,000 fine.
To recap:
Manziel, who was released by the Browns in March, is accused of threatening to kill Crowley and hitting her several times after a night of partying in Dallas. Manziel and Crowley began arguing at the Zaza Hotel in Dallas, where he allegedly hit Crowley, before driving back to Crowley's Fort Worth residence, where the argument continued. Manziel angrily shouted at and struck Crowley on the drive over, according to reports.

Crowley's attorney, Kathy Kinser, said her client was struck on the side of her face and suffered a ruptured eardrum during the altercation that began Jan. 30. Kinser maintains that Crowley is still unable to hear out of that ear.

In February, a judge signed a protective order to keep the former Texas A&M University football player away from Crowley for two years and ordered him to pay $12,000 in legal fees.

The 22nd overall pick of the 2014 NFL Draft, who played in 14 games with eight starts over two seasons, is also being investigated by the NFL for possible violations of the league's personal conduct policy.
[rpi]
Johnny has been throwing his career away partying in Miami, Las Vegas, Dallas and Los Angeles in the weeks since his release from the Browns.
We can say goodbye to Johnny since the cards are stacked against him and he's NOT trying to stop. What do you think about Johnny Manziel Indicted?
Thoughts?