Former NFL running back Cierre Wood and his girlfriend found themselves under arrest back in April on allegations that they both murdered a 5-year-old girl.
Well, things have gotten even worse for Cierre Wood and his girlfriend Amy Taylor. Read on…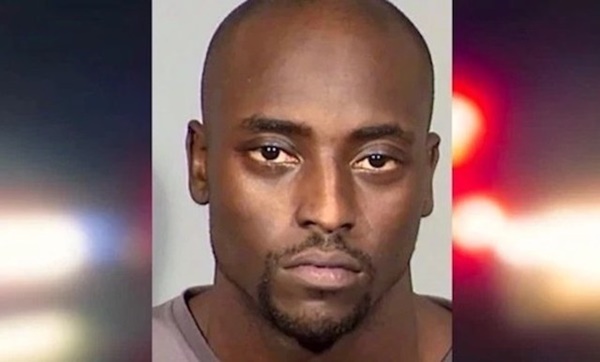 CelebNSports247.com previously reported that former Notre Dame RB Cierre Wood and his girlfriend Amy Taylor were charged with murder.
Now, the couple has been indicted on murder and 20 felony child abuse charges in the death of that 5-year-old on Tuesday.
CBS News' Orko Manna first reported back in April:
Cierre Wood, the former NFL running back, is back in a #LasVegas courtroom this morning. He's accused of murdering his girlfriend's 5-year-old daughter. The girlfriend, Amy Taylor, is also expected to face a murder charge.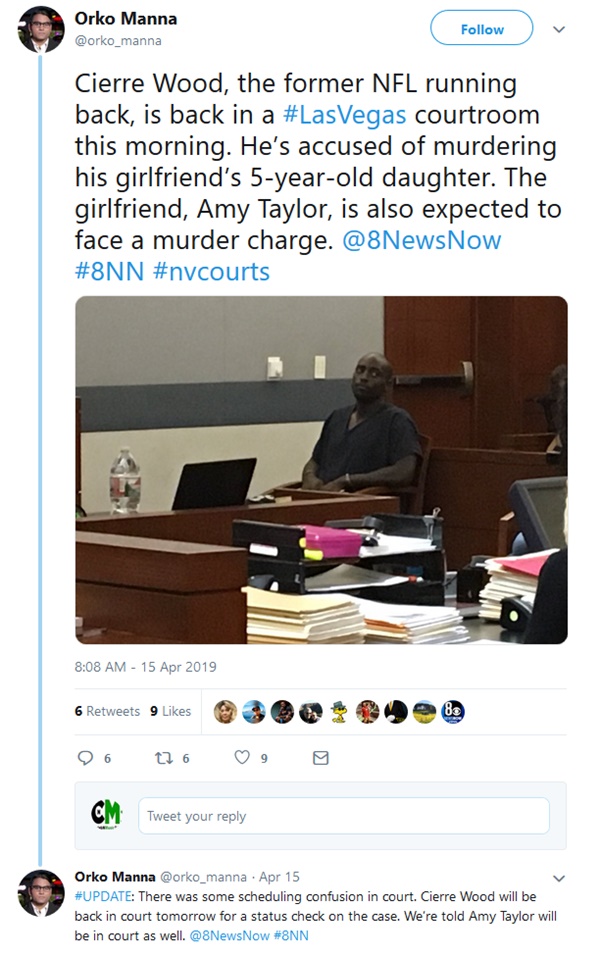 Now, a judge who heard evidence last month against Wood said it was clear that La'Rayah suffered before she died and that Wood and Amy Taylor were responsible for her death.

The judge cited photos of numerous external bruises from what were described as finger-pokes to the girl's abdomen, back, arms and legs. Autopsy findings showed La'Rayah had 20 newly broken ribs, internal bleeding, a lacerated liver and bruises to her heart, diaphragm and connective tissue.

Taylor told police she sat on the girl while disciplining her about a week before her death, according to court documents.
If you recall, reports stated that La'Rayah Davis was found lifeless on April 9 in Wood's apartment some two weeks after Amy Taylor, 26, and the little girl had moved in with him.