Former Patriots WR Terry Glenn Son Dead at Age 22!
This type of news is so depressing to report. We have learned that Terry Glenn Jr., the son of former New England Patriots wide receiver Terry Glenn was found dead after an accidental drug overdose. Read on…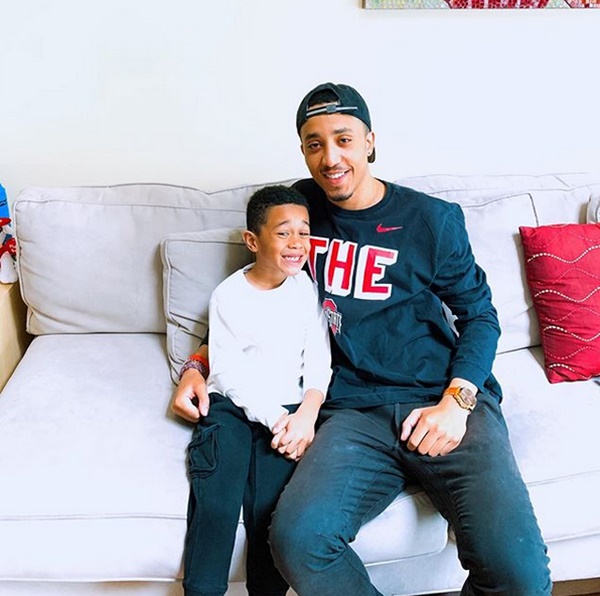 CelebNSports247.com reports that 22-year-old Terry Glenn Jr. was found deceased in his home on Thursday from an apparent accidental drug overdose.
This is horrible. Reports say that Former Patriots WR Terry Glenn's son Terry Glenn Jr. was found unresponsive in the bathroom.
If you recall, Terry Glenn Sr. was killed in a rollover car crash back in November 2017. Glenn was with his fiance at the time of the accident. She was treated at a local hospital for unspecified injuries, but Glenn died. He was only 43. This month Was hard on his son.
His family released a statement confirming the news that Terry Jr. had passed.
The statement reads:
Terry Jr. was a "burgeoning entrepreneur, aspiring vlogger, and avid sports enthusiast following in his famous father's footsteps. Those that knew him commented on his infectious personality- 'he never met a stranger.'"
It was obvious that Glenn Jr. was still struggling with the loss of his father, with him sending out two tweets on Thursday morning remembering him.
I miss him so much. ?? this time of the year is the hardest by far man… this was his holiday and the last one got cut short right before we were allllll gonna be together… really just wonder why

— Terry Glenn (@TerryGlennJr) November 28, 2019
Thanksgiving was my dads favorite game to play in as a Cowboy ? and you best believe ya boy was always right there in the stands ???

— Terry Glenn (@TerryGlennJr) November 28, 2019
He leaves behind his sister and brother:
Following the loss of his father it was apparent that Terry Jr was having severe pain and NEEDED help with the loss of his father:
Hopefully, he is happy and with his father in heaven now. RIP