Giants Waived Janoris Jenkins For 'Inappropriate' Tweet!
The now-former New York Giants cornerback Janoris Jenkins' playing days in the Big Apple are over. Read on and see the tweet by Giants which makes sense why they Waived Janoris Jenkins…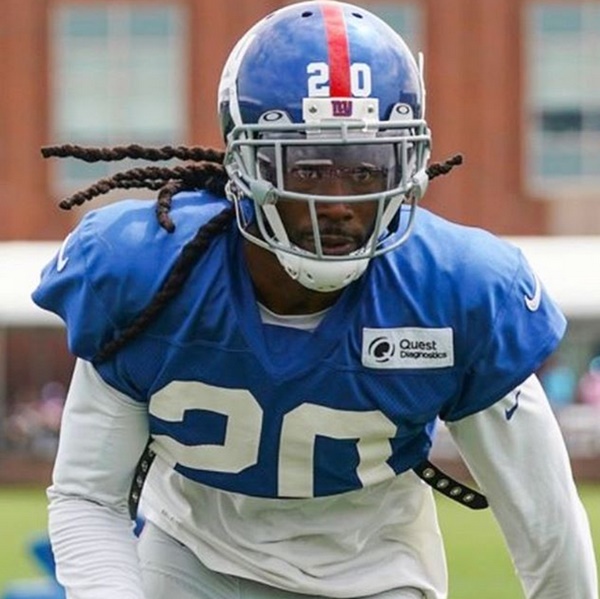 CelebNSports247.com reports that New York Giants' cornerback called a fan on Twitter a retard in an effort to defend his play on the field.
You would think nothing of it because back in the early 90s saying this term was offensive, but no everyone was offed
These days, something like that is NOT tolerated.
Jenkins tweeted in response to a fan criticizing his performance against the Philadelphia Eagles.
He said:
I can only do my job… r—––d
The Giants organization expected Janoris to apologize for the remark, but he refused.
Jenkins not only said, but he did not delete the tweet and refused to apologize.
I only can do my job.. retard https://t.co/hYDVcbk9sd

— JackRabbit2.0 (@JjenkzLockdown) December 11, 2019
The #Giants have officially moved on, waiving/injured CB Janoris Jenkins. He called a fan on Twitter a slur, then refused to apologize for it.

— Ian Rapoport (@RapSheet) December 13, 2019
Best news ever.. Thank you

— JackRabbit2.0 (@JjenkzLockdown) December 13, 2019
What do you think about the Giants cutting CB Janoris Jenkin?
We always say that social media is NOT your friend!
Photos/Instagram