When Harley Barber mom says her daughter deserves to be expelled and thrown out of her sorority, it means Harley is pond scum to her family. We guarantee you, this is NOT what Harley Barber expected of her mom!
Harley Barber behavior is disgusting. She claimed she's NOT racist because she smashed a black football player. Huh, what kind of BS statement is that? Harley Barber smashed a black football player and then went on a racist rant on social media. This is why she is racist, expelled and thrown out of Alpha Phi sorority. Read of and see what Harley Barber mother is saying about her daughter…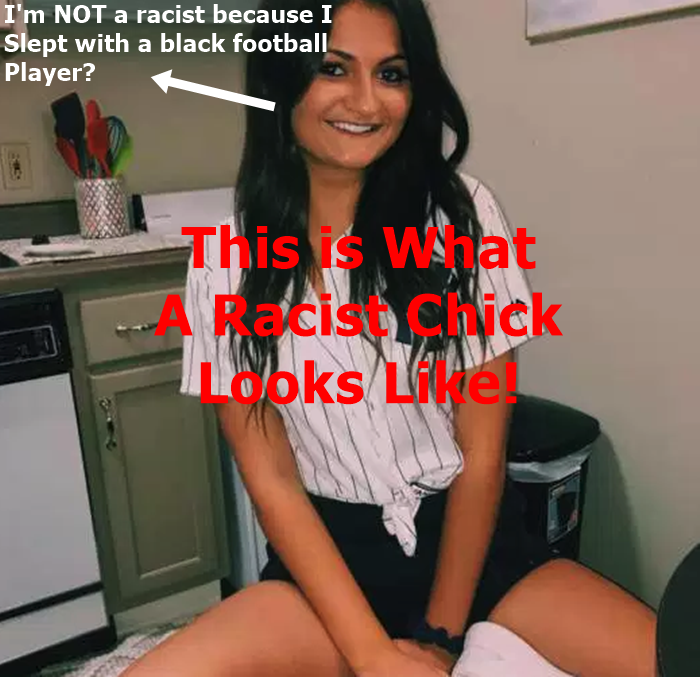 This really has to hurt, but apparently Harley Barber's mom doesn't want people to think that she's supporting her daughter's racist ways.
In fact, Harley Barber mother, Jill Barbera, told NJ.com:
"I agree with the punishment."

"This is not a reflection of how she was raised. She's just degrading herself and it breaks my heart. I hope someone can look at this and learn. I don't want anyone to feel what I feel."
It is truly sad when her mother agrees with the school and not her daughter. That says a lot about what her mom thinks of her.
Since the video surfaced she has been expelled and Barber's sorority, Alpha Phi, also dismissed her. She gives Alpha Phi's a bad name and will tarnish the sorority on ever campus for her behavior. It's sad when students don't realize, when you are part of a Fraternity or Sorority, you rep that Fraternity or Sorority's standards. If you tarnish the Fraternity or Sorority, you're out.
[rpi]
In addition, university spokesman Chris Bryant said in a statement to NY Post:
"These remarks are ignorant and disturbing and in no way reflect the values of The University of Alabama. This unfortunate behavior has been reported to the Office of Student Conduct as it does not align with the community expectations of students at the Capstone."
Watch the disgusting video of Harley saying:
"We do not waste water. We don't waste water because of people in Syria. I love how I act like I love black people because I f–king hate n—–s. So, that's really interesting — I f—king hate n—–s, but I just saved the f–king n—–s by shutting that water off."
Harley better start looking over her shoulder, because one day someone is going to make her eat her words with a fist. Trust. There is always someone out there ready to knock some schooling into a nasty b-tch like her.