Tennessee Titans wide receiver Harry Douglas went on record to weigh in on the low block on Denver Broncos Chris Harris!!!
Flip and get the details on Tennessee Titans wide receiver Harry Douglas…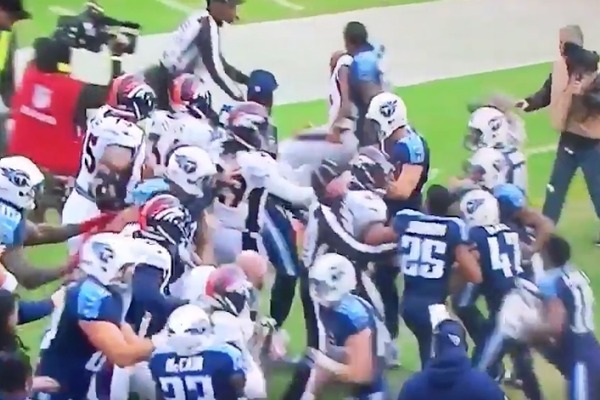 CelebNSports247.com has just got word that Harry Douglas wants to set the record straight he isn't a dirty player.
If you recall, on Sunday's game against the Denver Broncos, it was said that Harry Douglas threw a dirty-looking block on defensive back Chris Harris. The LB caused a fight between the teams.
Take a look and let us know what you think about the play:
The dirty block by #Titans Harry Douglas on #Broncos Chris Harris, then fight with Aqib Talib pic.twitter.com/JkS1YcHJIB

— Dov Kleiman (@NFL_DovKleiman) December 11, 2016
Problem is, Denver's Aqib Talib was not happy about it and started a scrap with Harris on the next play. Meanwhile, Talib wasn't shy about backing up his in-game fight after, per Cameron Wolfe of the Denver Post:
Douglas has now taken the time to stress he isn't a dirty player, as captured by Paul Kuharsky of ESPN: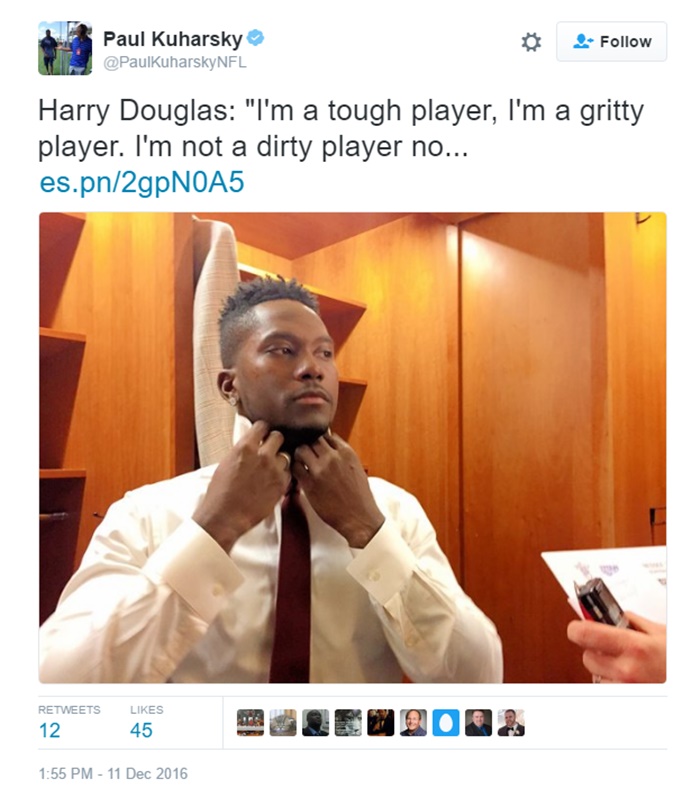 However, Aqib Talib and the Denver Broncos would argue otherwise.
Bottom line, Douglas threw a questionable low block, but Talib later escalated the situation in an all-out fight. Rest assured the league office will have something to say about both incidents.
For now, Douglas got the last laugh – his Titans wound up taking a 13-10 win at home